These super easy garlic cheese butter potatoes by Cooking Haru 🙂 on Youtube are so good that I8217;ve been making them 2 times a week for my family. The outside is crispy and the inside remains soft and delicious. I am blown away by the sauce. It has the perfect combination of cheese, butter, and seasonings. Read on or watch the video below for the full instructions.
Ingredients:
Instructions:
Step 1:
Thoroughly wash and clean the 6 small potatoes, then let them dry or use a paper towel.
Step 2:
Slice both sides of a potato to make it flat. Next, slice it in half and cut it into a checkerboard pattern. Make slits up to the middle so that the sauce will sip into the potatoes. You can also cut the potatoes thinner if you like. Do the same for all of the potatoes.
Step 3:
Melt the butter in a microwave, then add 6 tablespoons of parmesan cheese, 1/2 tablespoon of minced garlic, 1 teaspoon of salt, 1 teaspoon of oregano, and some pepper. The mixture should have a slightly thick consistency.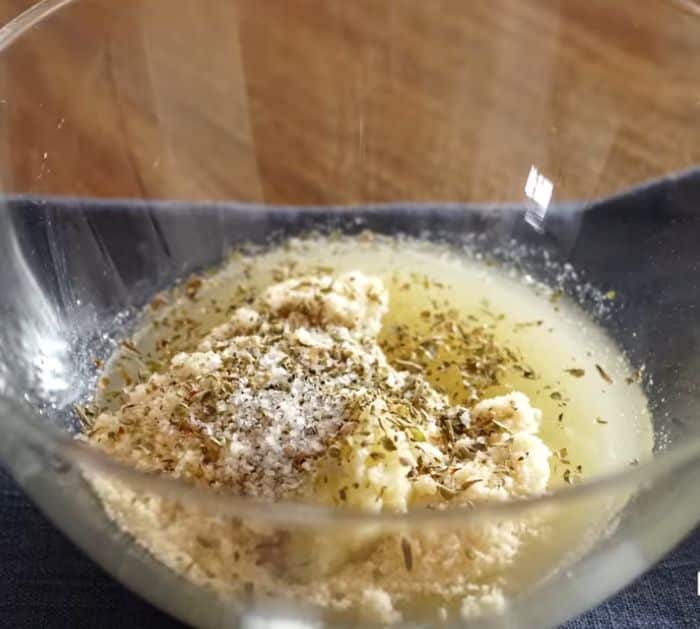 Step 4:
Line a baking tray with parchment paper, then place the cut potatoes. Spread a generous amount of the mixture on top. Flip the potatoes and apply the mixture to the other side.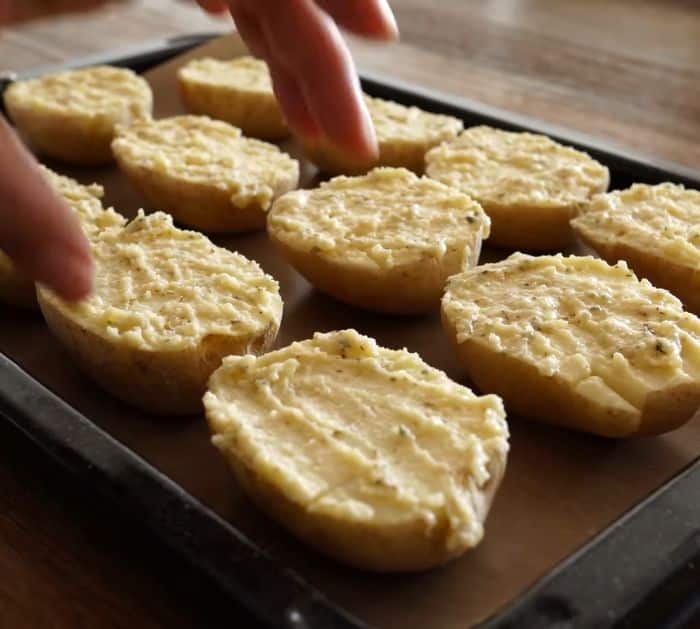 Step 5:
Place in a preheated oven at 410 degrees Fahrenheit. Bake them in the oven for about 5 to 10 minutes. Take it out when the potatoes are no longer too hot. Next, flip each of the potatoes to the other side. Place them back in the oven and bake for another 10 minutes. Once done, remove them from the tray and place them on a plate. Enjoy!
Super Easy Garlic Cheese Butter Potatoes
The post Super Easy Garlic Cheese Butter Potatoes appeared first on DIY Joy.
Original source: https://diyjoy.com/super-easy-garlic-cheese-butter-potatoes/