Thank you to Minted for sponsoring this post. These opinions are my own and I8217;ll tell you why I choose Minted cards time and time again.
Once you8217;ve had premium, it8217;s hard to go back. Take cheesecake for example. There are a lot of versions out there, but once you8217;ve tasted the real thing, it8217;s hard to have mediocre cheesecake again. My husband and I splurged on dessert at a Michelin star restaurant in Hawaii once and the flavor was so rich, the texture was so light and creamy that no other piece of cheesecake has ever compared. 
It8217;s the same with Minted cards. 
The quality is so premium, the designs so gorgeous, that I don8217;t mind spending a little extra because I know exactly what I8217;ll be getting and it8217;s always a cut above.
Luckily, RIGHT NOW is the BEST time to get your Minted cards, with the deepest promos you8217;ll see all season long!
This weekend: 20% off all orders of $150+ or 15% off any order with code BF2022.
Or you might want to become a Minted+ member where for $38 annually, you can get 30% off holiday cards + 20% off Everything + free shipping year-round + a $160 value gift box full of Minted goodies.
Why I Choose Minted Cards Every Time
Foil Stamped and So, So Gorgeous
Once you experience the foil stamping on Minted cards, you can never go back. Minted uses real foil, available on specific designs and you can both see and feel the difference. These cards are so luxe and beautiful that you can tell how much care and attention to detail goes into making them.
Designs Created by Real Artists
One of my favorite aspects of Minted cards is that not only are the designs so unique and so beautiful8230;they are created by actual artists. You might even recognize an artist from your own state! Every card tells you a little about the artist behind the design and I love that the backbone of Minted is the artists and their stories.
It8217;s a cool way to support the art community. Plus, it feels like I8217;m sending my friends and family a thoughtful gift when I put my Minted cards in the mail. While I can8217;t see all of my friends and family during the holidays, I can at least send them something special.
Printed Addresses and Return Address
It goes without saying that Minted saves me a LOT of time by printing addresses on these beautiful envelopes (aren8217;t they SO pretty?). And Minted fonts8230;absolutely gorgeous and the quality of printing is ALWAYS top-notch. 
But to go even further8230;did you know you can scan the return addresses of ALL the cards you receive and Minted automatically saves them in your account so that next year8230;you are READY TO GO! You don8217;t have to manually add addresses!
It only takes about two seconds8211;simply save the cards you get this year from friends and family, sign into your Minted account, and scan them in and BOOM8211;you8217;re set for next year!
Premium Quality and Options
Like I said, if you8217;ve had Minted cards, you know the difference. You can feel the difference. In fact, Minted gives you SO MANY options when it comes to quality.
You can choose the color theme of your design (go ahead and try out all the options on this design!), as well as the thickness of paper. You can even pick TripleThick paper if you need that in your life!
Minted card quality is noticeably several bars higher and that8217;s why I keep coming back to these cards, time and again. My kids love being a part of this tradition and it always makes me happy to see their little hands at work.
Truly, Minted is just better in every aspect: better paper quality, better prints, better design options. And those things make a huge difference. 
So get your holiday cards ordered now while Minted8217;s BIGGEST sale of the year is going on!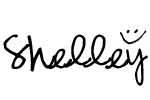 The post Why I Choose Minted Cards Every Time appeared first on How Does She.
Original source: https://howdoesshe.com/why-i-choose-minted-cards-every-time/