Thanks to KiwiCo for sponsoring this post! All opinions are my own and I can tell you right now that these make the BEST gifts for kids.
Need a gift idea that kids will actually like? Okay, not just like8230;love? KiwiCo doesn8217;t just bring a great gift to your doorstep, they deliver awesome.
I8217;ve never seen my kids8217; faces light up so much as when they open their KiwiCo crates. Robots, rocket ships, soap-making activities8230;KiwiCo knows kids and they know how to spark excitement, curiosity, and creativity. This is a gift that inspires innovation and in today8217;s world of screens8230;that is priceless.
Give the Gift of Awesome: KiwiCo Crates for the Win!
If you8217;re looking for a gift that is special, unique, and lasts all year long rather than a moment8211;give the gift of a KiwiCo subscription. They are SO much fun!
With 9 different subscription lines for different ages and categories, there's something for every kid! When you give KiwiCo, you're gifting so much more than a small box of toys. You're gifting a season of discovery, experiences with loved ones, and holiday excitement that lasts beyond the holidays — without having to spend a fortune. And with everything delivered straight to your door, you can focus more time on things that matter, and less on the things that don't.
Get 50% off your first month here with code HOWDOESSHE
Adorable Doodle Crate
In today8217;s age of screens, screens, and more screens, I8217;m looking for more activities my kids can do to be creatively engaged. KiwiCo crates are exactly that8211;they are a parent8217;s dream!

My 6-year-old daughter loves the Doodle Crate. This month8217;s was a handmade soap making activity she couldn8217;t stop talking about. And with daddy helping her, it made for special bonding time that my kids crave so much.
This is great for kids who like to get crafty. Scratch that. KiwiCo is great for kids period. More creativity, more engagement, and more pride in making something using brain power.
Tinker Crates That Move
For my 8-year-old son who loves things that move like robots and rockets, the Tinker Crate is the best! And this kid surprises me every single time that he is able to do the entire crate start to finish all by himself.
KiwiCo instructions are beautifully laid out for kids to follow. Parts are diagrammed and labeled simply enough that kids can navigate independently if they want. It8217;s always fun to create together as well.
What I love about KiwiCo is that my kids are engaged and didn8217;t need a screen to keep them entertained for a big chunk of our day. 
And that8217;s the gift of KiwiCo. It seriously delivers AWESOME. Every single time and the fun part about a subscription is that awesome comes to your door step every month!
It8217;s such a fun gift for grandparents to give grandchildren or for parents to surprise their kiddos with this Christmas. They8217;ll be thrilled that the gift doesn8217;t end with an open box on Christmas morning.
So get in on HALF OFF your first KiwiCo box with code HOWDOESSHE and show your kids that there is more to life than a screen. There is fun, innovation, and imagination!
Try the KiwiCo Store for Individual Crates
Or if you want to go a la carte, the KiwiCo Store is another fun option! Here you can grab individual KiwiCo boxes that make such fun gifts to put under the tree. Oh my heck, these are always a HUGE hit! I stock up for birthdays throughout the year and for cousin gifts.
So deliver moments of 8220;Awesome!8221; this year with either a KiwiCo subscription or a few crates from the KiwiCo Store. 
You8217;ll feel good knowing you8217;re cultivating a new generation of the world8217;s greatest thinkers and problem solvers.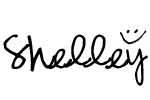 The post Give the Gift of Awesome: KiwiCo Crates for the Win! appeared first on How Does She.
Original source: https://howdoesshe.com/give-the-gift-of-awesome-kiwico-crates-for-the-win/