Every year I search for the best of the best to gift family, friends, and loved ones. I get to see and test out A LOT of products throughout the year and at the end of the year, I round up my very, very favorites. These are special items my kids have adored, that I have loved myself, and that other HowDoesShe gals have gone crazy over. So if you8217;re looking for gift ideas this holiday season, here are some some of my personal faves that make pretty magical gifts!
2022 Gift Guide: All I Want for Christmas
Microwaveable Warming Slippers
One of my favorite things ever invented! I always have cold feet, especially in bed at night time. Warmies slippers are incredible8211;and they8217;re scented! Just pop them in the microwave for a few minutes and they come out toasty warm for your feet and smelling like lavender. Just re-warm whenever you need! What a unique and much-appreciated gift for anyone who hates cold feet!
Warmies Microwavable Friends
And if you think those slippers are great, wait until your kids/grandkids/nieces/nephews wrap their arms around Warmies. Again, just pop them in the microwave and kids have the most comforting friend to snuggle up to. Oh, and it was just named one of Oprah8217;s favorite things!
Minimalist Watch
This watch is about as chic as it gets. Minimalist, blacked-out with a little bit of gold detailing8230;if you8217;re looking for a cool gift for your man, this is it.
Modern Cross-Body
Bags like this just make you say, Who8217;s that girl? So cool and so functional8230;this Liza Camera Bag comes in lots of colors, but I8217;ve been swooning over this forrest green all year. This is a gift that makes a statement.
A Gift That Lasts All Year
Of all the things I8217;ve wrapped up for my kids and put under the tree over the years, this is still one of their favorites. Actually, their grandma gifts them each a KiwiCo subscription so they get a new kit every single month. They are so much fun, so engaging, and help kids utilize their brains and creativity. You will not be disappointed in this gift, plus it makes for a fun surprise all year long, not just once!
A Hair Removal Device
Tired of shaving? Hate looking under your armpits or at your bikini line and realize you forgot to shave when it matters most (like when headed swimming or to the gym)? I got to test out this hair removal device this year and I couldn8217;t believe I8217;d waited so long. It pretty much wiped out my dark, unwanted hairs after about 6-8 weeks. You HAVE to be consistent and stay on top of it, but it really worked (and was cheaper than laser hair removal!). My husband even used it on the back of his neck.
Snowman Dressing Kit
Tell me this isn8217;t one of the cutest gift ideas? Comes with a top hat, scarf, carrot nose, pipe, and buttons so that your snowman will be the best on the block. Can8217;t wait for the next snow day!
A Puffer Parka
I insist on a good coat that can cover my honey when things get cold. This one is lovely, as well as convertible if you feel like 8220;taking the top down.8221; Comfy clothes like these are always on the wish list.
Family Jammies
There8217;s nothing more fun and magical than matching family pajamas on the night before Christmas. My parents used to do this tradition when we were growing up and those memories have become some of our favorites. Snuggling up on Christmas Eve to a movie and popcorn in matching jammies is perfection.
Festive Boots
Crunching snow beneath your feet was never so satisfying (and stylish) as in these gorgeous boots. Impeccably made, these make a fantastic gift for any fashionista.
Favorite Stocking Stuffers
Don8217;t forget the stocking stuffers! They8217;re honestly my favorite part about Christmas morning. Something about finding small items that have to fit in a stocking is just so much fun. I8217;ve made a habit of following these monthly Beauty IQ Steals and have scored some GREAT deals on my favorite beauty items. They make great stocking surprises!
I hope this gives you a few good ideas on what to gift and maybe a few things to put on your own wish list this holiday season. Happy Holidays!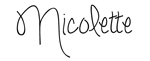 The post 2022 Gift Guide: All I Want for Christmas appeared first on How Does She.
Original source: https://howdoesshe.com/2022-gift-guide-all-i-want-for-christmas/