These oven-baked sweet potato fries by Crouton Crackerjacks are simply the best snacks you can easily make at home. No need to fry or boil them, just bake them in the oven and they will come out perfect! They are savory, crispy, and cooked to perfection. I am sure everyone in your home will love this healthy snack, especially the kids. It works well as a side dish for meat or fish recipes. You can serve it with pan-seared chicken, salmon, or burger. Read on or watch the video below for the full instructions.
Ingredients:
Instructions:
Step 1:
Peel the sweet potatoes and slice them into 1/28243; square sticks just like regular fries.
Step 2:
Place them in a large ziplock bag and add 2 tablespoons of cornstarch. Toss to coat each piece evenly. (To make them crispier, you can  soak them in water for about 45 minutes before adding cornstarch) If you don8217;t have a zip-lock bag just use a bowl.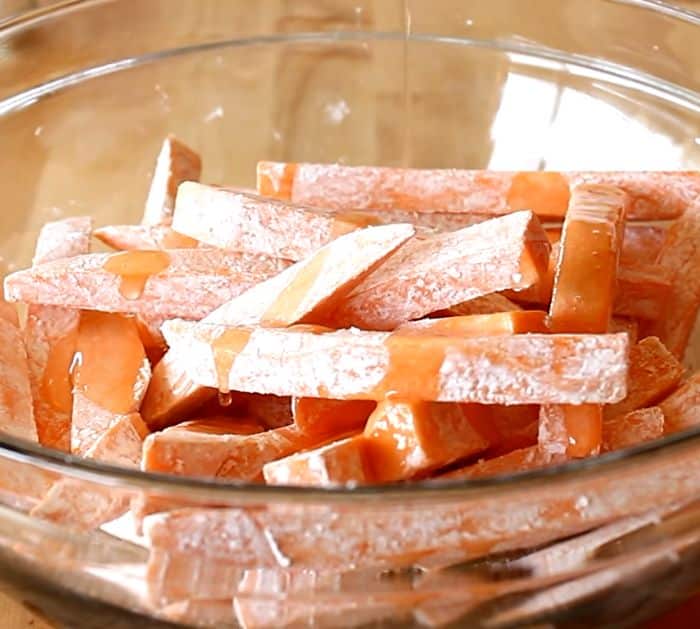 Step 3:
Transfer the coated sweet potato fries to a bowl, then add 2 tablespoons of oil, 1/4 teaspoon of garlic powder, salt, and black pepper. Toss everything to coat each of the sweet potato fries.
Step 4:
Place the fries in a baking tray lined with aluminum foil. Make sure that each one is spaced apart evenly.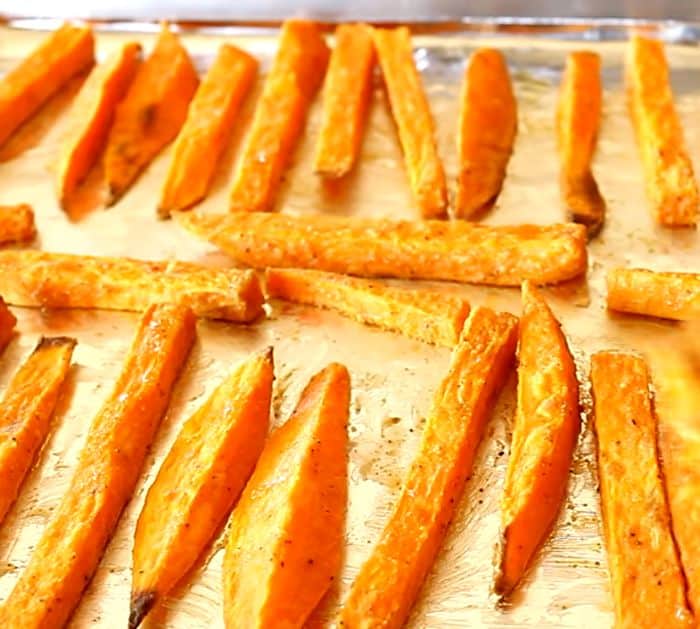 Step 5:
Place in a preheated oven at 425 degrees F and bake for about 20 minutes, turn them over and bake for another 10 to 15 minutes. Serve with your favorite dipping sauce. Enjoy it with your friends and family.
For more easy and delicious recipes like this, visit and subscribe to Crouton Crackerjacks on Youtube. You can find lots of flavorful dishes that you can quickly cook at home. 
Oven Baked Sweet Potato Fries
The post Oven-Baked Sweet Potato Fries appeared first on DIY Joy.
Original source: https://diyjoy.com/oven-baked-sweet-potato-fries/