Thank you HSN and ShopStyle Collective for sponsoring this post. Holiday entertaining just got better with these great deals!
Holidays like Thanksgiving and Christmas are all about the memories. They8217;re about the ambiance of stepping into a warm home and smelling cinnamon and spices from holiday baking. It8217;s about getting together with friends and family and sharing a meal or a favorite tradition. 
It8217;s time to spruce up your home for the holidays and these HSN favorites are all geared toward making your home that magical place where memories happen.
Home for the Holidays: 7 Holiday Entertaining Musts for the Season
HSN has some really fun products and promos running this month to make your home (and yourself) sparkle this holiday season.
And make sure to use these codes to save even more:
HELLO10 saves $10 off $20 first time purchase.
HSN2022 saves $20 on any $40 first time purchase.
Bissell Crosswave Wet/Dry Vacuum
My siblings and I went in together on one of these for my mom last Christmas and she loved it! In fact, I listened to her rave about it so much throughout the year, that when this fab deal came up, I had to snag one for myself.
So what8217;s the big deal about the Bissell Crosswave? It combines two chores into one, saving you a ton of time! And it8217;s a HUGE deal at HSN this month8230;down from $276 to $190 with Free Shipping. 
That8217;s even better than the price we got my mom8217;s at last year!
I was curious if the Crosswave could really suck up big spills like you see it advertised. Don8217;t worry, I have four kids so it was easy to test out. They track dirt, grass, and leaves in the house on the regular. Yesterday, my boys were playing football in the house and 8220;tackled8221; my plant, spraying dirt everywhere. It was the Bissell8217;s time to shine.
That thing sucked up all that dirt without batting an eye, leaving the floor not only spotless, but freshly mopped and shining! This is the perfect tool for getting your home holiday-ready!
Just imagine it after Thanksgiving dinner, taking care of any spilled eggnog or dropped pie. And before guests come for Christmas Eve, the Crosswave will have your home sparkling for holiday entertaining.
Get one now while it8217;s on a FANTASTIC deal!
Improvements Compact Stainless Steel Ice Maker
This is the ultimate entertaining must! And it8217;s only $99 on Black Friday deal right now! Plus, first-time customers can get an EXTRA $20 off with code HSN2022. Unbeatable!
Do you know how cool it is to have ice ready to go for a crowd in less than 10 minutes? This is so fun for parties and gatherings and it fits nicely on your counter without taking up too much space.
Whenever my family comes in to town, we have a pizza and Italian soda night and this ice maker steals the show!
If you8217;re into holiday entertaining, this counter ice maker is a must.
It makes small and large ice cubes and my kids love the unique shape. It8217;s fun for mixing drinks and for making sure there8217;s always ice on hand for your guests. 
And it8217;s so easy to use: simply pour water up to the max fill line, plug in, and turn the machine on. In about 10 minutes, it starts cranking out perfect ice cubes and even comes with a scooper. Heck, my kids just love making ice on any old day just because it8217;s so much fun.
 Get one for yourself or a family member and it8217;ll be the talk of your next soiree.
Tan-Luxe The Body + Face Bauble
Keep your summer glow all winter long with these fancy-schmancy tanning drops. Have you ever tried tanning drops before? They are pretty awesome!
And I love the chic, festive packaging on this special holiday bundle which is on amazing Black Friday pricing for less than ONE WEEK ONLY! Regularly $80, the duo is down to $39.99.
How do you use tanning drops? It8217;s easy. Just add 1-12 droplets into your regular lotion for legs and body. Mix well before applying. I like to put about a tablespoon of lotion into my palm and add 12 drops, mixing with my finger until the drops are incorporated fully. Then I just apply to my legs and arms like lotion.
Here8217;s the difference after just the first application.
What I like about this set is that it comes with tanning drops that are made especially for the face.
Just add a few drops daily to your regular moisturizer and you8217;ll maintain a nice, natural tan all winter long.
Some Other HSN November Holiday Entertaining Favorites:
I check in on HSN8217;s 8220;Today8217;s Special8221; every day to see what fun deal they8217;ve got. You can find some deep discounts on fun items that way! Here are some other hot buys:
Wet Brush 5-Piece Holiday Set
If you have girls in the house, these brushes are pretty much the best. A great stocking stuffer at a GREAT price this month8230;under $30 for all five! Use code HELLO10 and even better!

Anchor Hocking 22-piece TrueSeal Glass Food Prep & Storage Set
Holiday leftovers are inevitable. Be prepared for them with this fab deal! These stackable beauties fit perfectly in your fridge and come with a marker for writing on each one. This is such great 8220;practical8221; gift for any family or newlywed couple.

Benefit Cosmetics 4-Piece Mascara Set and Stocking
Make those lashes the star of the show this holiday season with this Black Friday steal! Your friends will be asking if you got extensions. Nope, they8217;re real.

Alison at Home 248243; Pinecone LED Wreath with Bow
Lastly, step up your curb appeal or mantle decor with this stunning wreath. It has just the perfect amount of bling, especially if you like that chic modern farmhouse look. It8217;s on GREAT deal right now!
I8217;ve also been crushing on this big 368243; flocked wreath for my porch. So pretty!
So cheers to this holiday season and to holiday entertaining! Make sure to put HSN on your radar. We8217;ll be updating you with their best deals over the next few months, so get excited! Being home for the holidays has never been sweeter.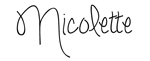 The post Home for the Holidays: 7 Holiday Entertaining Musts for the Season appeared first on How Does She.
Original source: https://howdoesshe.com/7-holiday-entertaining-musts-for-the-season/