Indulge in this fresh and delightful treat that is sure to become your new favorite dessert! Learn how to make this peach-filled cheesecake salad easily and quickly with this video tutorial by The Slow Roasted Italian on YouTube, then serve this to your family and friends, and they8217;ll love it for sure.
Ingredients:
Directions:
Preheat your oven to 350°F, then line a baking sheet with parchment paper or a silicone mat, and set it aside. In a medium-sized microwave-safe bowl, add the sugar, butter, vanilla extract, cinnamon, salt, and nutmeg, then stir them all together until well combined, and microwave the mixture until bubbly and the sugar has melted making sure to stop and stir every 30 seconds. Place the graham crackers in a Ziploc bag, then crumble them, and pour over the sugar mixture. Toss them together until well coated, then pour them into the prepared baking sheet, and sprinkle the granulated sugar over them.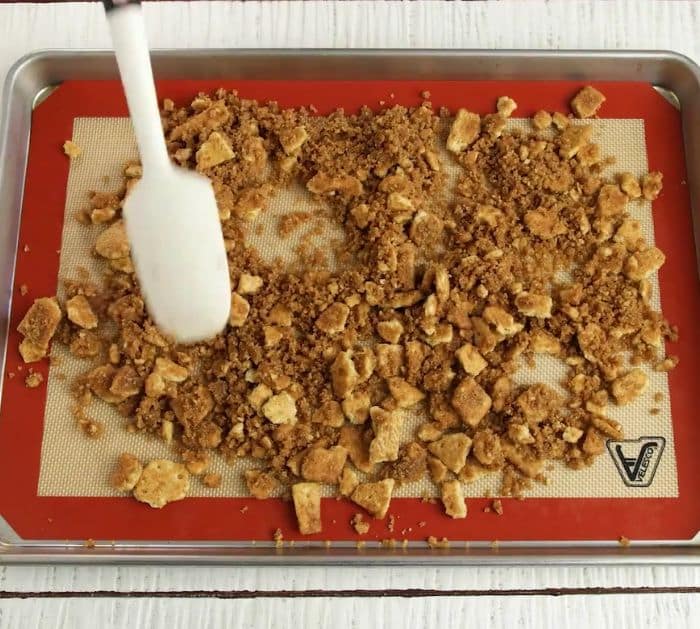 Put them inside the preheated oven, then let them bake for about 10 to 12 minutes or until golden brown, and allow them to cool completely. While waiting for the topping to bake, whip the cream cheese until smooth, then add the dry pudding mix, and continue beating over high speed until well combined. Lower the speed setting of your mixer, then slowly add the creamer about 1 tablespoon at a time, and mix until smooth and incorporated. Slice the peaches, then add them to the cheesecake mixture, and put it in the fridge to chill before serving. When ready to serve, add the baked topping to the cheesecake, then stir them together to combine, serve, and enjoy!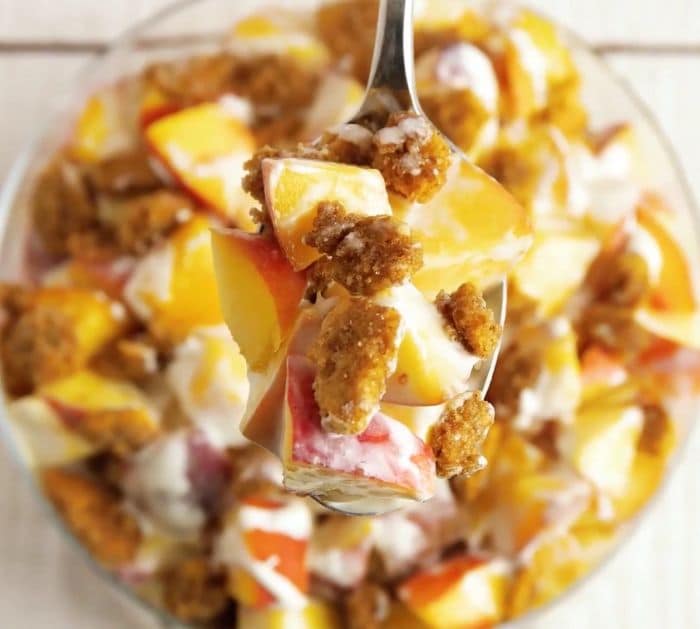 *All image credit belongs to The Slow Roasted Italian via YouTube. Follow and subscribe to her channel for more!
Easy Peach Cobbler Cheesecake Salad Recipe
The post Easy Peach Cobbler Cheesecake Salad Recipe appeared first on DIY Joy.
Original source: https://diyjoy.com/easy-peach-cobbler-cheesecake-salad-recipe/