** This post is sponsored by Kohl8217;s and ShopStyle. All opinions are my own!**
Heat up the hot cocoa, put on the beanie, and be sure to grab an extra layer!
It8217;s that lovely time of year when I get to convince my 8 year old son that basketball shorts are NOT acceptable attire when it8217;s only 35 degrees in the morning.
Layers are key to October wardrobe success, and just about the only way I get myself and my kids out the door without having to don a thick parka. 
Kohl8217;s has the whole family covered when it comes to all your cold weather layers! 
From the ever popular shacket, to athletic hoodies your tween might not take off till May, they8217;ve got it all! 
I really appreciate that Kohl8217;s has so many styles and options for the whole family. 
I also need ways to save some money, and Kohl8217;s always incredible ways to save a little extra cash. 
From their rewards 8220;Kohl8217;s cash8221; to fantastic promos and coupons, I can always seem to put a bit more money BACK in my pocket.
Right now you can use code EXTRA20 to get an extra 20% off your order between 10/24-10/30!
That8217;s a good thing because there are some fantastic layering options for any kind of weather October and November might bring.
Here are a few of my favorites!
---
It8217;s a shirt8230;it8217;s a jacket. It8217;s all the best things wrapped into one and it8217;s been taking the world by storm!
Hands down, one of the hottest trends of Fall and I8217;m here for it. 
Adults and teens can all pull of this popular look!

My tween daughter was loving the oversized fit of this shacket.
It8217;s a thick and cozy flannel material that provides warmth and style. 
You can layer it over a graphic tee for a lighter option, or it runs oversized enough to put over a thicker hoodie or turtleneck if it8217;s extra chilly. 
It does run oversized, so no need to size up. 
I love the classic black and white gingham but there are many other color options to choose from as well!
It pairs perfectly with  these 908217;s jeans.
I loved the fit of these 8211; straight but not skinny! She said they were super comfy too!
Dare I say the days of skinny jeans are fleeting?
And, side note, can you believe the styles of my/your childhood are coming back full force already?
2. A fleece lined hoodie 
You may be thinking, what8217;s so special about a hoodie?
I8217;ll tell you why this hoodie is magical. 
First, it8217;s INCREDIBLY soft inside. Even my 8 year old commented about the plush inner fleece lining!
Second, it8217;s simple. No graphics. No words. No characters from cartoons. They come in a variety of fantastic, bold colors and layers well with just about anything.
Third, these are budget friendly.
And finally, a miracle: I convinced my son these items were just as comfy (and more weather appropriate) than basketball shorts and a tee. 
Now I can feel better about sending him to recess in the morning!
He8217;s all warm in this inexpensive layering option and these jeans that are loose enough for him to still run fast on the football field (according to him). 
3. The boucle mixed media athleisure vest
There8217;s no need to sacrifice style in the name of layering, this boucle mixed media vest is a stand out!
I love the detail!
The boucle provides great texture and contrast against the smoother material on the pockets. 
The snap buttons and drawstring bottom hem make it adjustable to layer under a coat or over a hoodie. 
Plus, it8217;s so easy to wear.
I literally just threw on these plain athletic joggers (which are fantastic by the way) and a black long sleeved tee.
This vest elevates the look fantastically! Now, I look like I8217;m ready to take on a few soccer games or a good hike! 
I8217;m so excited for all the Fall fun to be had as a family!
And grateful I can find all our layering needs with just one stop at Kohl8217;s, leaving more time to adventure together!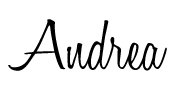 The post Layer up! Favorite Cool Fall Layering Options at Kohl8217;s appeared first on How Does She.
Original source: https://howdoesshe.com/layer-up-favorite-cool-fall-layering-options-at-kohls/