Are you looking for an easy one-pot dish for dinner? This hearty pork stew from Always Yummy! on Youtube is filled with tender meat and veggies! It's also super easy to make; cooking it all in one pot! Who could resist this mouthwatering dish? Impress your family tonight by serving this recipe. Watch the video below to learn the step-by-step instructions.
Ingredients:
Directions:
Step 1
Add 2 tbsp vegetable oil to a pot, then add the pork tenderloin. Cook it over medium heat for 12 to 15 minutes. After this, add the diced onion and continue cooking for another 3 minutes. After 3 minutes, add the chopped carrot and celery stalks. Mix everything well and cook for 3 minutes. Next, add 3 cloves of minced garlic, black pepper to taste, 2 tsp smoked paprika, 1/2 tsp dried thyme, 1 tsp dried marjoram, and salt to taste. Mix everything well and cook for another minute. After one minute, add the chopped potato and 3 cups of water. Bring it to a boil, add 2 bay leaves, then put on the lid and let it simmer for 20 minutes over low heat.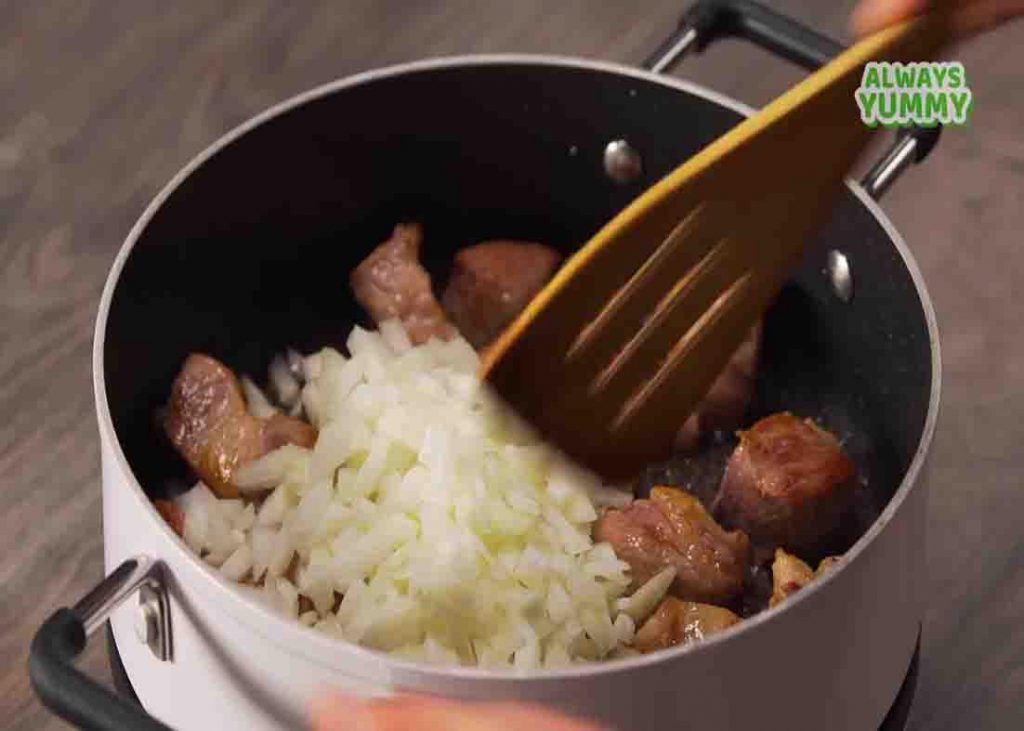 Step 2
After 20 minutes, add the chopped fresh parsley, dill, and cilantro. Mix it and turn off the heat. Put on the lid and leave it for two minutes, then serve.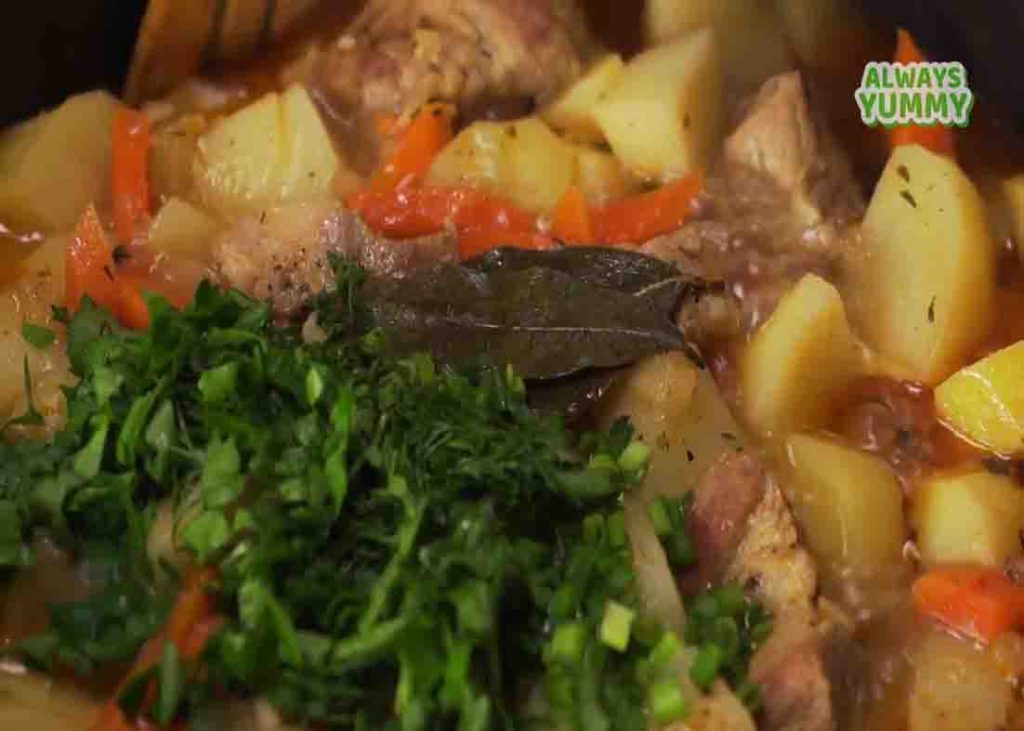 Easy One-Pot Pork Stew Recipe
The post Easy One-Pot Pork Stew Recipe appeared first on DIY Joy.
Original source: https://diyjoy.com/easy-one-pot-pork-stew-recipe/