This Eton mess recipe from Natashas Kitchen on Youtube is a classic British dessert that will leave your mouth watering. This dessert recipe is quick, easy, and doesn't involve baking. So if you love or craving some strawberries, you definitely want to try this amazing recipe. Watch the video below to learn the step-by-step instructions. 
Ingredients:
Directions:
Step 1
Cut off the tops of the strawberries, then cut them into quarters or smaller if your strawberries are very large. Add them to a large mixing bowl, then set aside one-third of your chopped strawberries. Into your mixing bowl, add 1 tsp lemon zest, 2 tsp lemon juice, and 3 8211; 4 tbsp granulated sugar. After this, coarsely mash up the strawberries. Now, add back the remaining one-third of your chopped strawberries and stir them to combine. Next, add 10 8211; 12 vanilla meringue cookies to a ziplock and crush them into coarse crumbles.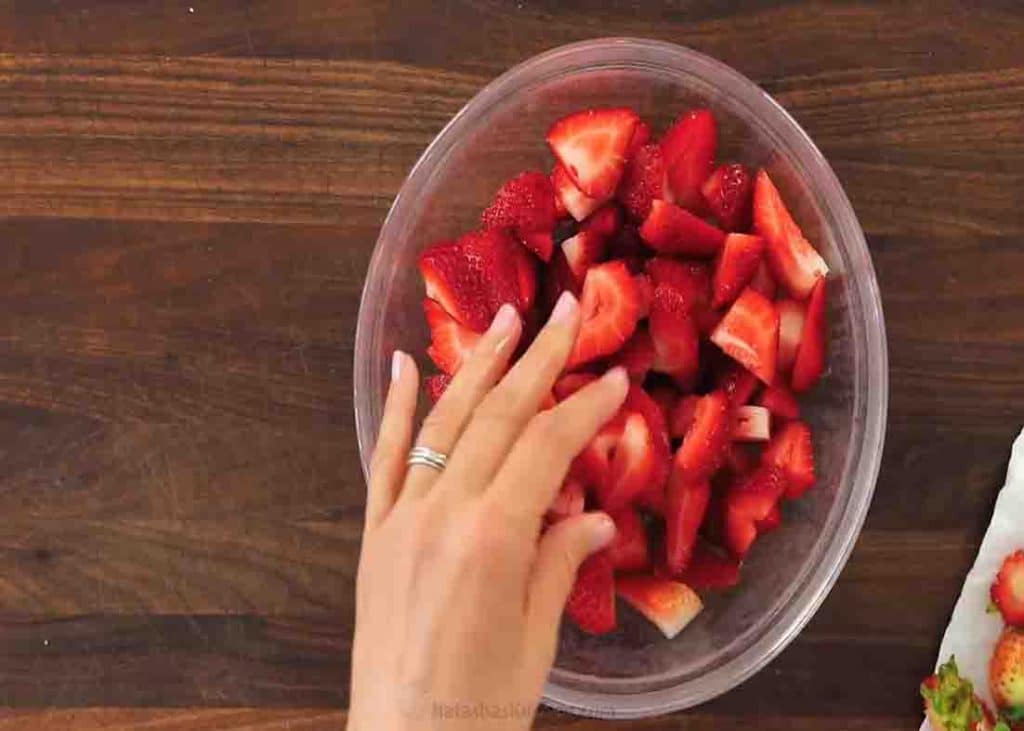 Step 2
For the whipped cream, combine 1 & 1/2 cups of heavy whipping cream and 1 tbsp granulated sugar. Beat them on medium-high speed until stiff peaks form. Now, it8217;s time to assemble the Eton mess dessert. Get a clear drinking glass (or serving cup of your choice) and spoon some whipped cream into the bottom of the cup. Top it with a generous amount of strawberry sauce, then add some crushed meringue. Repeat those layers until you reach the rim of the glass.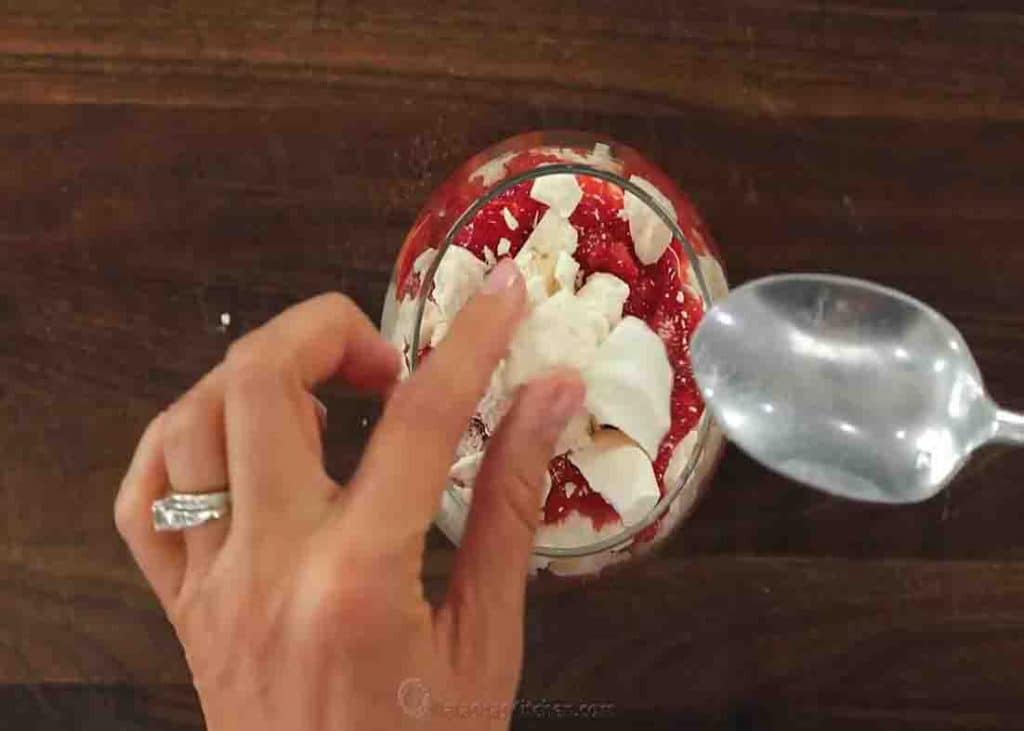 No-Bake Strawberry Eton Mess Dessert Recipe
The post No-Bake Strawberry Eton Mess Dessert Recipe appeared first on DIY Joy.
Original source: https://diyjoy.com/strawberry-eton-mess-dessert-recipe/