You can make 2 different types of bread with just one dough when you try this recipe by 매일맛나 delicious day on YouTube. The first bread is flavored with a yummy garlic butter mixture that is savory with a hint of sweetness, then filled with a stick of mozzarella cheese, and the other bread is filled with a delicious and creamy custard filling. You don8217;t need to choose between these two because you can have them both!
Ingredients:
Custard filling: can fill 8 pieces
Garlic butter: can brush 4 pieces
Directions:
Prepare the dough. In a large mixing bowl, mix together the instant dry yeast and sugar, then mix in the bread flour and salt until it comes together into a dough, and knead it until smooth. Add the butter and continue kneading until the butter is absorbed and the dough becomes smooth. Cover the dough with plastic wrap, then set it aside, and let it rise until twice or thrice the size. Next, prepare the custard filling, simple add the yolk and sugar to a saucepan, then whisk them together to combine, add the starch powder and milk, and whisk them together until incorporated and combined. Place the saucepan on a stove over medium heat, then let it boil while consistently whisking until the mixture has thickened, and set it aside. Now, for the garlic butter mixture, simply mix together the minced garlic, green onion, oregano, butter, and honey in a small mixing bowl until well combined and uniform, then set it aside.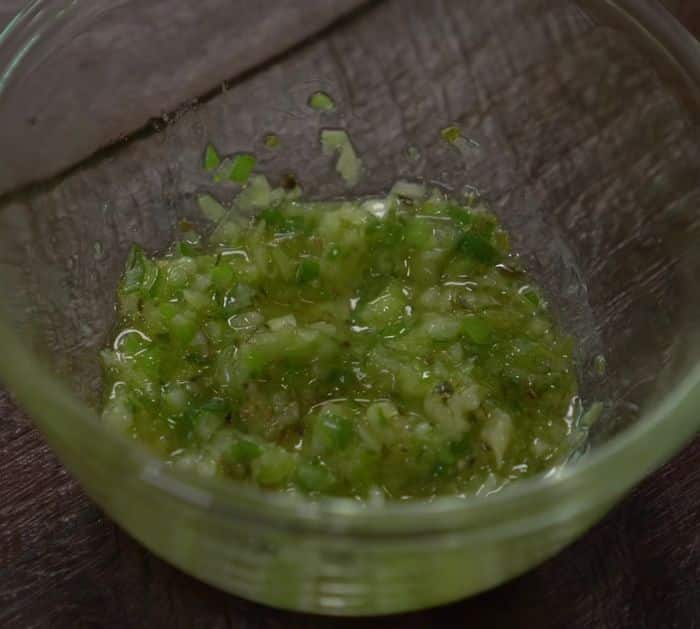 Once your dough is ready, punch the center to degas, then shape it into a smooth ball, and divide it into 8 pieces evenly. Shape each dough into a ball, then cover them, and let rise until double in size. Once done rising, degas, reshape, then lightly dust, and flatten the dough. Slice the top half of each dough into 1 cm or approx. .4 inches thick vertical strips as even as possible, then brush the lower half of 4 doughs with garlic butter mixture, add a stick of mozzarella cheese, and roll it over. Do the same process with the rest of the dough but this time fill them with the prepared custard filling, then let them rest for about 20 to 30 minutes before brushing them with warm milk, and bake in a preheated oven at 356°F for about 15 minutes. Once done baking, brush the top with melted butter, then serve, and enjoy!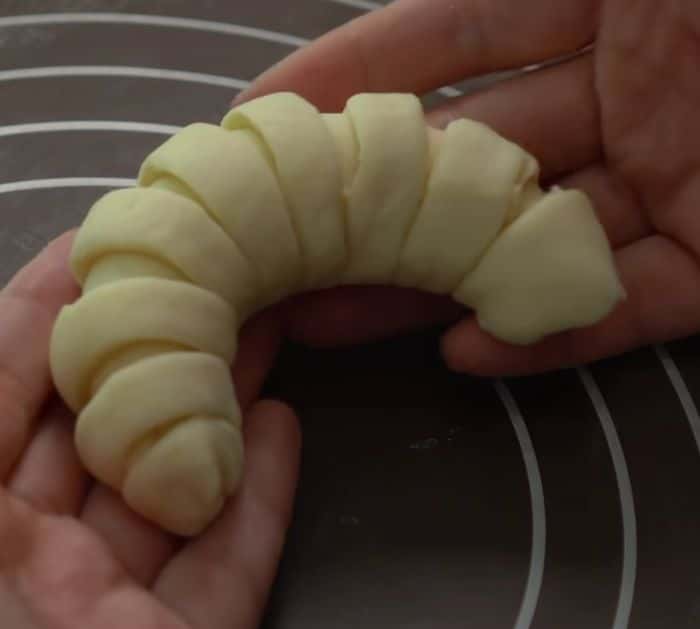 *All image credit belongs to 매일맛나 delicious day via YouTube. Follow and subscribe to her channel for more!
Easy Garlic Cheese & Custard Cream Bread Recipe
The post Easy Garlic Cheese 038; Custard Cream Bread Recipe appeared first on DIY Joy.
Original source: https://diyjoy.com/easy-garlic-cheese-and-custard-cream-bread-recipe/