No need to go all the way to your favorite restaurant or bakery to have a delicious mousse cake because you can make it at home without the need for an oven with this recipe by HidaMari Cooking on YouTube! This soft and creamy cake is flavorful, rich, and chocolatey, pair this with your favorite drink, and you8217;ll surely want to eat it every day. Share it with your family and friends, or serve it for your next party or gathering.
Ingredients:
Directions:
Chop the chocolate into smaller pieces, and set them aside, then blanch the gelatin sheets in a bowl with ice and water. In a large mixing bowl, add the egg yolks, then beat until it turns white, sift over the cocoa powder, and then whisk them all together until well combined. Add the milk gradually while whisking consistently and add the rum as well until incorporated. Transfer the mixture to a saucepan, then place on a stove over low heat, and stir continuously until the temp reaches 80°C or 176°F. Remove it from heat then add the sweet chocolate, then stir until melted and well combined. Drain the gelatin sheets, then mix them into the chocolate until well combined, and strain so that no lumps remain. In a separate bowl, gently beat together the sugar and cream until soft peaks form, then gradually fold it into the chocolate mixture until fully combined. Line a pound cake mold with parchment paper, then pour in the mousse, and spread evenly.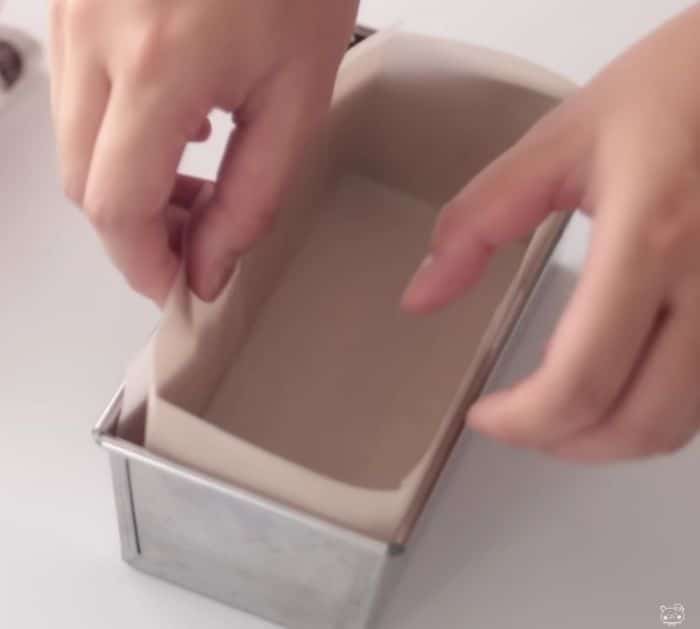 Put in the refrigerator and let it chill for about 30 minutes, then place the crushed cookies all over the top, and freeze for about 8 hours or longer to harden. Blanch the gelatin sheets in a bowl with ice and water and set it aside, then in a saucepan, mix together the cocoa and water until well combined, and add the cream. Give them a good stir, then place on a stove over low heat, and stir continuously until the mixture comes to a boil, and remove from heat immediately. Add the sweet chocolate and stir until melted before adding the drained gelatin sheets, then continue mixing until well combined. Strain the chocolate glaze and keep its temperature to about 35°C or 95°F, then unmold the cake, and place it on top of a wire rack with a sheet or tray underneath. Pour the chocolate glaze all over the top of the cake until covered, then let the cake sit in the refrigerator for about 3 hours before decorating with some cocoa powder and pistachios, serve, and enjoy!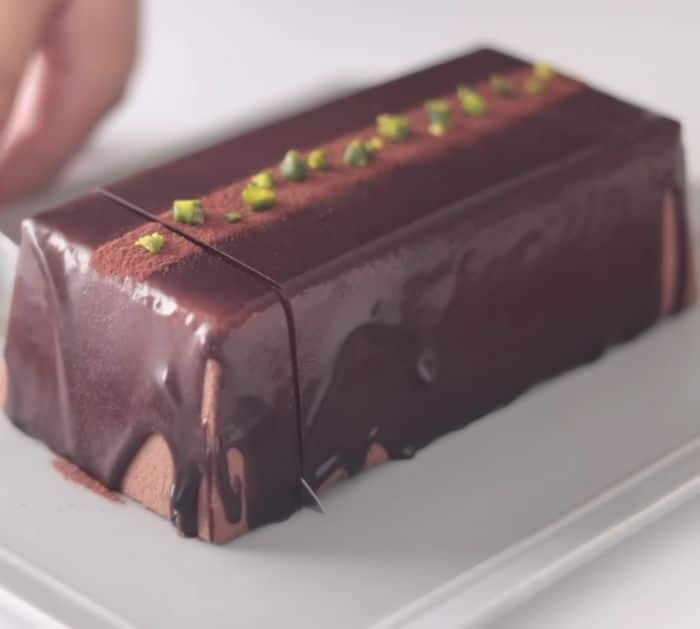 *All these images are credited to HidaMari Cooking via YouTube. Give her channel a visit and subscribe for more!
No-Bake Rich Chocolate Mousse Cake Recipe
The post No-Bake Rich Chocolate Mousse Cake Recipe appeared first on DIY Joy.
Original source: https://diyjoy.com/no-bake-rich-chocolate-mousse-cake-recipe/