In a hurry and need a quick last-minute treat for two? Here8217;s a yummy tiramisu recipe by El Mundo Eats on YouTube that is sure to impress both you and your guest! What I love the most about this recipe is that you can make this directly in a cup instead of making a large batch and getting a portion that you8217;ll eat. In my opinion, this is more convenient and neat, especially if you8217;re having guests coming over. Plus, this doesn8217;t require any eggs, too! So if you8217;re not a fan or simply allergic to eggs, then worry no more, because this dessert is definitely for you.
Ingredients:
Directions:
In a mixing bowl, add the mascarpone cheese, sugar, and vanilla extract, then whisk them together until well combined and fluffy. Now add the whipping cream, then continue whisking until stiff peaks form. In a separate mixing bowl, dissolve the coffee powder in water, then add sugar, and mix together until uniform. Soak the ladyfinger in coffee, then break it in half, and place it at the bottom of the cup.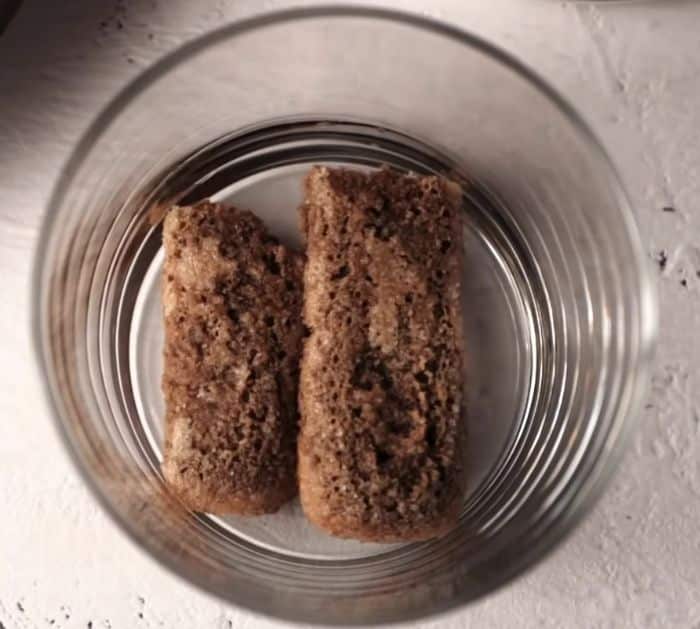 Next, sift some cocoa powder over them until nice and covered, then add a scoop of mascarpone cream mixture, and spread it evenly. Add another layer of soaked ladyfingers on top, then sift the cocoa powder, and top with mascarpone cream. Flatten the top, then sift with a final layer of cocoa powder, and you8217;re done. You can let this chill in the refrigerator for a few minutes before serving. Enjoy!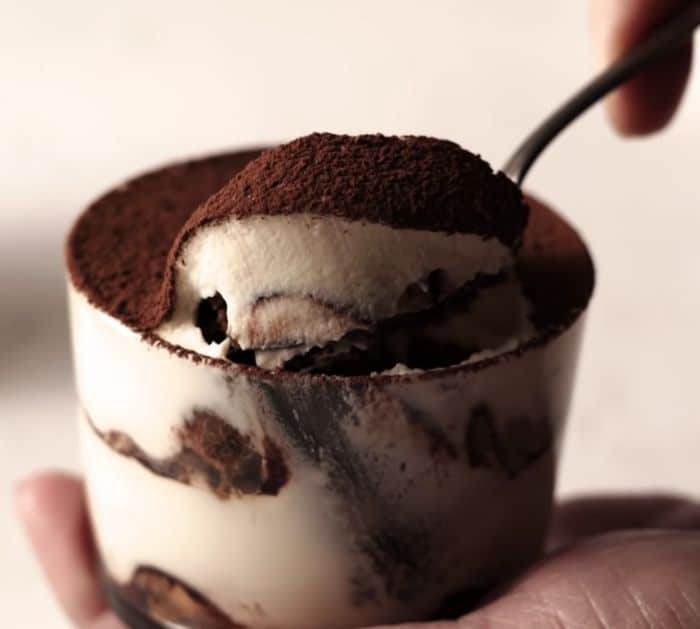 *These amazing images are all credited to El Mundo Eats via YouTube. Check her other content and follow for more!
10-Minute Eggless Tiramisu In A Cup For Two
The post 10-Minute Eggless Tiramisu In A Cup For Two appeared first on DIY Joy.
Original source: https://diyjoy.com/easy-to-make-tiramisu-in-a-cup-for-two/