Thank you to Lather for sponsoring this post. These clean wellness products are going to become your new favorites!
If you love learning about new products as much as I do, especially ones with simple and clean ingredients, then you8217;re going to love LATHER.
Maybe you8217;re lucky enough to have a LATHER store near you (they have locations in Long Beach, Phoenix, and Fairfax to name a few) and have smelled, felt, and experienced these heavenly scrubs, bath bombs, and wellness products for yourself. Luckily for the rest of us, there is also LATHER online where you can fall in love with the most divine soaps, and sunscreens. Not to mention a few very cool products I8217;ve never seen before.
Here are a few reasons to try LATHER and some of their best-sellers to take your baths and wellness routines to the next level.
11 Clean Wellness Products Rocking My World
Here are 3 reasons to love LATHER:
#1: LATHER makes daily skincare and wellness products that help people feel good, using ZERO synthetic fragrance.
#2: LATHER products are for everyone, but especially those who have experienced allergies or sensitivities to other brands.
#3: They have such an honest and transparent philosophy when it comes to beauty8230;ingredients should never be hidden from customers and they are committed to selling products at a fair price, never at crazy mark-ups.
1. Daily Defense Mineral SPF 50
The reviews for this face SPF speak for themselves, like this one:
I live in the Caribbean and daily sunscreen is an absolute must. So I was thrilled to finally find the perfect formula for my super sensitive skin. I've been into clean beauty for years and have tried literally everything, but nothing compares to this rich yet non-greasy, smoothing and soothing, color correcting sunscreen. I now order two at a time (not because it goes fast, just because I can't imagine running out), and have turned many friends onto it as well. A hero product for sure!
No scent, a light matte finish that8217;s never oily8230;once you find a face sunscreen this good, you never go back. Protect your face, it8217;s a must.
2. After Sun Body Serum
That summer sun can be a doozy, especially after days at the water park or pool. LATHER8217;s After Sun Body Serum is great for families because it is so soothing with a blend of aloe and coconut which is mild on sensitive skin. And a little goes a long way. Rub a small amount onto the affected area for immediate relief.
3. Avocado Mint Foaming Scalp Scrub
Touted a MUST for your hot girl summer8230;this foaming scalp scrub is the perfect antidote to dull or damaged summer hair. The avocado and mint combo invigorates hair follicles and gets rid of flakes of build up that may have been blocking your healthy new hair growth. If your hair could use a breath of fresh air, this is it!
4. Pear & Lavender Hand Wash
Hand soap snobs will have a hard time going back to just any old hand soap after trying LATHER8217;s Pear & Lavender Hand Wash. The soft, natural smell comes from lavender and pear extract and sunflower and grape seed oils condition your skin with essential fatty acids and skin protecting antioxidant Vitamin E.
5. LATHER Natural Body Soaps
Oh, what sweet heaven is this? With a dozen intoxicating scents like Honey Almond and Oatmeal Lavender, it8217;s no wonder LATHER body soaps sell out so quickly. If you8217;re lucky enough to get your hands on them, these make fabulous gifts for friends, teachers, and family members.
6. Muscle Ease Duo
This duo is a powerhouse when it comes to sore muscles. If you8217;ve had a tough CrossFit workout or have put in some long hours doing physical labor around the yard, dissolve 2 big tablespoons of Muscle Ease Bath Salts into a warm bath for the optimal soothing. And Muscle Ease Gel is amazing for targeting spots that are extra sore, like neck and shoulders.
7. Lavender Bath Bombs
Bath lovers will also love LATHER bath bombs in scents like lavender and rose and they8217;re mineral rich with safflower, meadowfoam and jojoba seed oils to moisturize and nourish your skin. It8217;s also a great price for a trio.
8. Lavender & Eucalyptus Foot Care Kit
Dry feet and cracked heels is a very common problem (and annoyance) for many people, especially in the summer. This duo works miracles on dry feet, and it8217;s a great price! FORBES magazine has given LATHER8217;s foot care kit rave reviews. How does it work? First apply the foaming foot scrub and rub in circular motions all over feet. Rinse thoroughly with warm water, dry, and then massage the lavender & eucalyptus foot creme until absorbed. For extra care, apply generously at night and wear socks to bed. 
Be diligent with this DIY pedicure routine and watch your feet transform from dry and cracked to soft and supple.
9. My Favorite Things Kit
And if you just can8217;t decide which LATHER products to try, go with the My Favorite Things collection consisting of 6 of their best-sellers. This makes a great gift as well! You8217;ll get a little bit of the best skin nourishers like body butters, body cream, Rose Tangerine Lavender Soap, and the fan favorite8211;Lavender & Eucalyptus Foot Creme.
Six premium clean wellness products for this price8230;phenomenal!
10. Cooling Leg Lotion
Here8217;s a cool new wellness product you should know about! LATHER Cooling Leg Lotion is a plant-based lotion that is infused with peppermint essential oil that gives your legs a nice cooling. It8217;s perfect for summertime or after a long day of standing. And it8217;s not just for legs8230;you can give your whole body a cooling with this clean lotion.
11. LATHER Lip Conditioning Balm
For intense moisture treatment, make sure to keep this lip conditioning balm in your purse or pocket at all times. This no-frills balm does the job like no other balm can, without being fancy or showy. And the clean ingredients like sweet almond oil, primrose oil and extracts of cactus and aloe give you peace of mind that you8217;re giving your lips vegan ingredients.
More and more people are caring about what goes into their favorite beauty products. And with the push for clean ingredients, it8217;s refreshing to see companies like LATHER that are rising to the occasion to deliver superior products that smell incredible and nourish your body.
So give LATHER a try! You8217;ll see and smell the difference with these clean wellness products.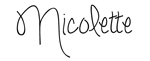 The post 11 Clean Wellness Products To Rock Your World appeared first on How Does She.
Original source: https://howdoesshe.com/11-clean-wellness-products/