This Spanish chicken & dirty rice recipe from Kitchen Sanctuary on Youtube is all cooked in one pan 8211; an easy and quick dinner to serve for the family. It's also packed with some amazing flavors that will make you ask for seconds. Learn the full recipe by watching the video down below.
Ingredients:
For the Spanish chicken:
For the dirty rice:
Directions:
Step 1
Preheat the oven to 325 degrees F. In a bowl, mix 1/4 tsp each of salt, garlic salt, black pepper, white pepper, and 1 tsp of paprika. Rub this to the skin of six chicken thighs. Next, in a large wide cast iron pan, heat 2 tbsp of vegetable oil over medium or high heat. Place the chicken thighs in the pan, skin side down, and cook for 4 to 5 minutes or until the skin is golden brown. Turn them over and cook for another couple of minutes, then transfer them to a plate. In the same pan, add a finely diced onion, 2 sticks of celery, and red pepper that8217;s been sliced into strips. Cook them for 3 to 4 minutes.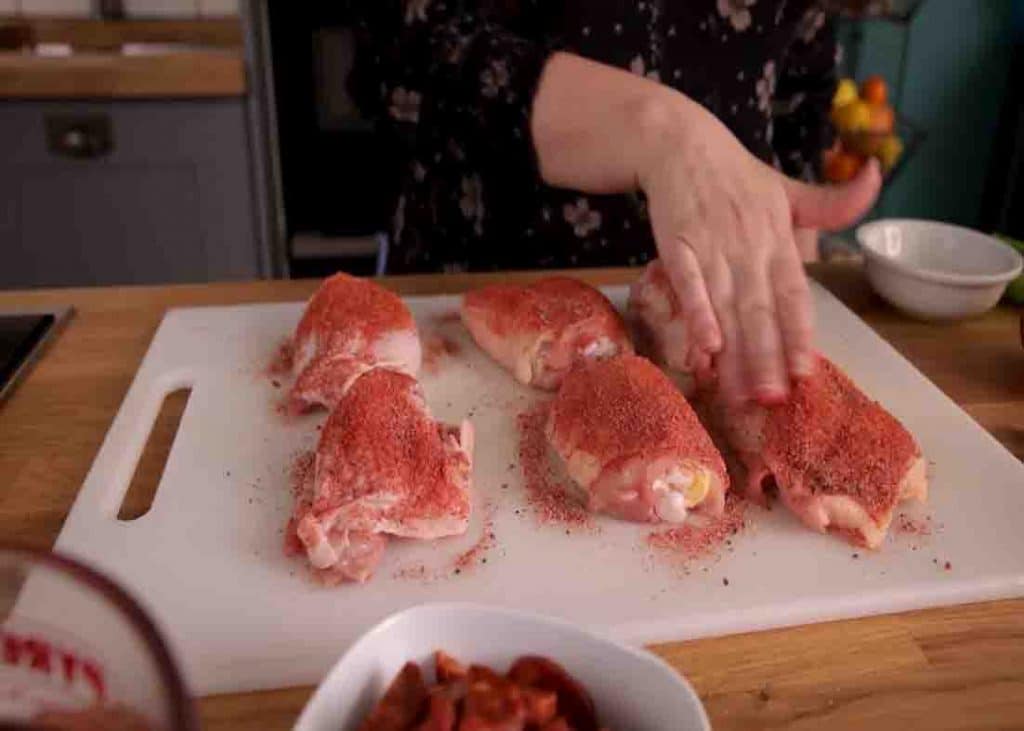 Step 2
Now, add 3.5 oz of chorizo that8217;s been sliced into half moon and cook for a further 2 minutes. Next, add 1 tsp of dried oregano, 2 cloves of minced garlic, and 2 tbsp of tomato puree. Stir all together, then add one cup of basmati rice. Mix well to coat the rice in the oil. Pour in 4 tbsp of white wine and 3 & 3/4 cups of hot chicken stock. Mix everything, then place the chicken skin side up in the rice. Add 10 cherry tomatoes that have been sliced in half around the chicken and 1 lemon that8217;s been sliced on. Place a lid on the pan and put it in the oven. Cook it for about 35 to 40 minutes. Garnish it with some chopped parsley before serving.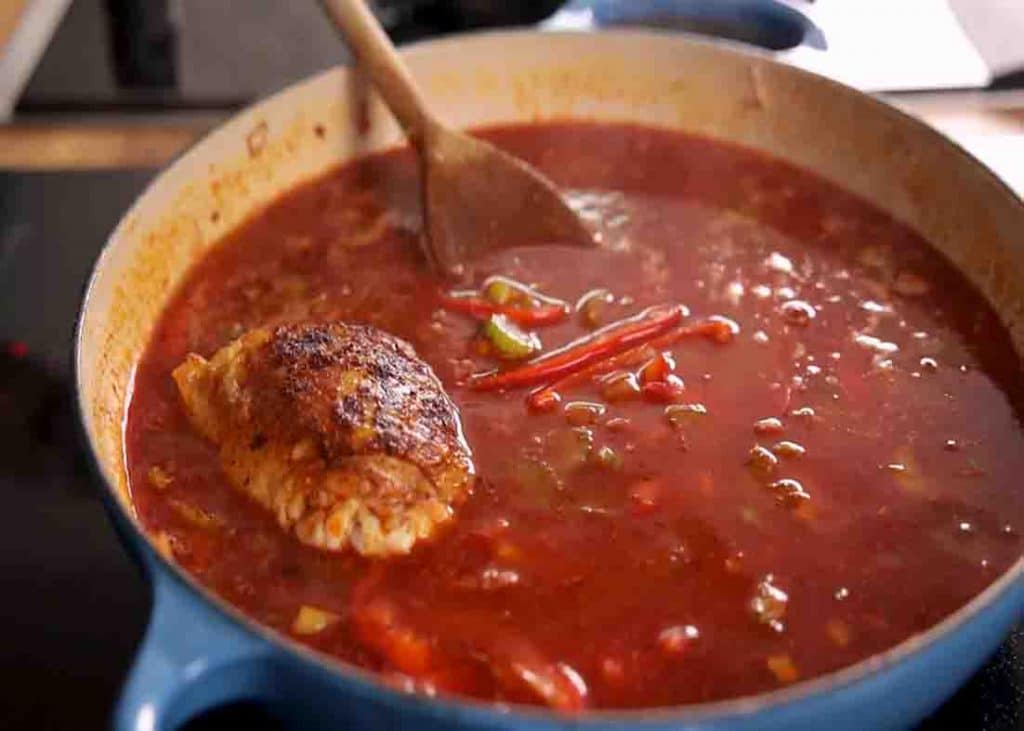 One-Pan Spanish Chicken & Dirty Rice Recipe
The post One-Pan Spanish Chicken & Dirty Rice Recipe appeared first on DIY Joy.
Original source: https://diyjoy.com/one-pan-spanish-chicken-dirty-rice-recipe/