Nothing is more important than a good morning meal to start your day, even if you are busy. So, here is a delicious and easy breakfast egg muffin by Natashas Kitchen that you can just grab and eat. Give yourself the energy you need in the morning while satisfying your hunger with this protein-packed snack. It8217;s fully loaded with cheese, fluffy eggs, potato, spinach, and crispy bacon. Read on or watch the video below for the full instructions.
Ingredients:
Instructions:
Step 1:
Preheat the oven to 375 degrees F. Grease a 12-count non-stick muffin tin.
Step 2:
Saute 6 oz of bacon on a large non-stick skillet over medium heat for 6 to 8 minutes until brown. Once done, transfer to a plate. Keep only 2-3 tablespoons of oil in the pan and remove the excess. Using the same pan, saute finely chopped onion for 2 minutes or until softened.
Step 3:
While cooking the onion, grate the potato into the large holes of a box grater, then squeeze them with your hands to remove as much water. Pat dry with paper towels. Once onions are softened, put the grated potato. Saute for 7 minutes until potatoes are golden and nearly cooked through. Remove from heat and let it cool for a while.
Step 4:
Whisk 8 eggs, 1/2 cup half and half, and 2 tablespoons of tabasco sauce in a medium bowl. Add the sauteed potatoes, chopped spinach, and 1 cup of cheese to the bowl and stir.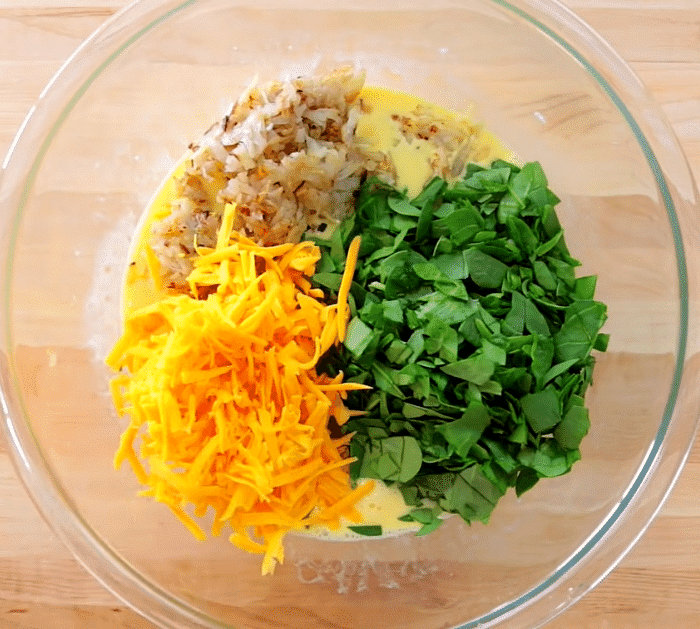 Step 5:
Pour and evenly distribute the mixture among 12-count muffin tins. Once done, sprinkle with bacon and remaining cheese. Place in the oven and bake at 375 degrees F for 22-23 minutes or until puffed and lightly browned. (You can use a toothpick and insert it in the center, if it comes out clean the muffins are done baking)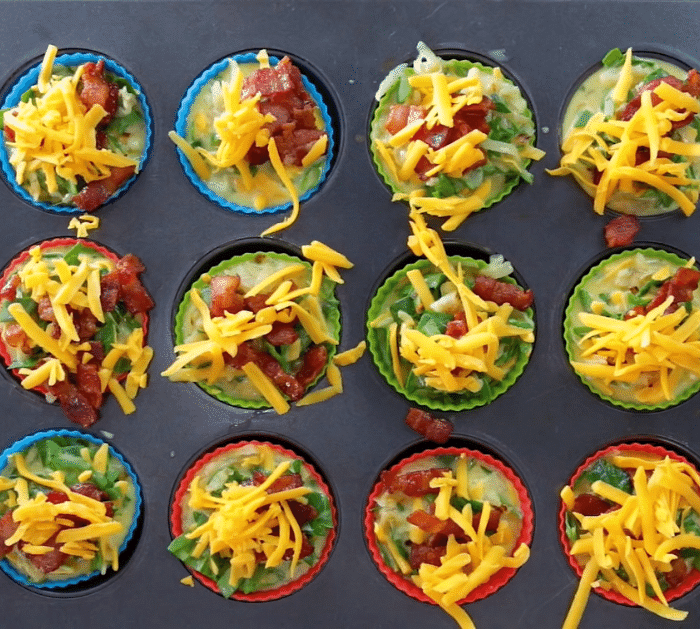 Easy Breakfast Egg Muffin
The post Easy Breakfast Egg Muffin appeared first on DIY Joy.
Original source: https://diyjoy.com/easy-breakfast-egg-muffin/