This delicious recipe by 매일맛나 delicious day on YouTube is super fluffy and tasty. Plus, it comes with a yummy cheese dipping sauce at the center which makes this even more better! Try it out now and see for yourself.
Ingredients:
Other ingredients you8217;ll need
Directions:
In a large mixing bowl, add the milk, dry yeast, and sugar, then stir them together until the yeast is melted and incorporated before adding the bread flour and salt. Mix them all together until well combined, then use your hands to knead the mixture until it turns into a dough, add the butter, and mix it into the dough until smooth. Prepare a separate bowl, then grease it with some oil, and place the dough inside. Cover the bowl, then set it aside in a warm place, and let it rise for about an hour or until about 2 to 3 times the size. Next, cut off the top of the brie cheese, then dig out the center leaving a wall of about ¼ inch thick, and make a cheese bowl. Put the scooped cheese into a separate bowl, then add minced garlic, mozzarella cheese, and honey, mix them all together, and set aside.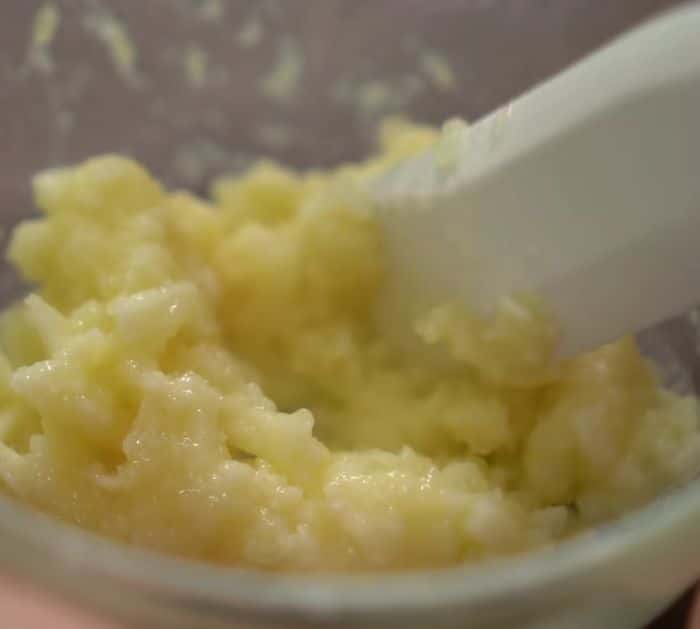 Get the dough, then degas, and roll, cut a small piece from the dough, then flatten it with a rolling pin until wider than the cheese bowl. Spread the flattened dough in a Silpat lined sheet pan, then place the cheese bowl on top, and cut the remaining dough into small pieces evenly before rolling them into small balls. Place these balls around the cheese bowl, then add another row making sure to place them alternately until you8217;ve used up all the dough balls. Let them rise at room temperature for about 30 minutes, then add the cheese sauce to the bowl, and put the cheese lid back on top. Brush the dough balls with warm milk, then bake them in a preheated oven at 338°F for about 20 minutes or until nice and brown. Brush them with unsalted butter, then remove the cheese lid, and garnish with parsley. Serve and enjoy!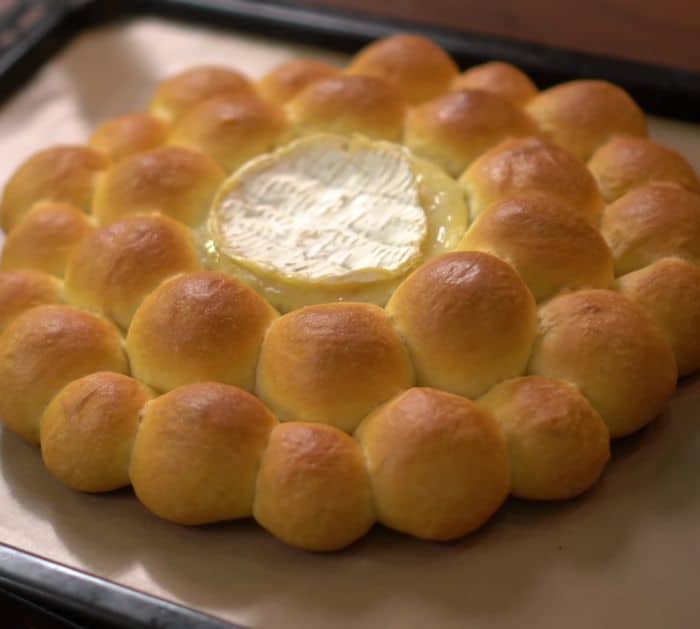 *All image credit belongs to 매일맛나 delicious day via YouTube. Follow and subscribe to her channel for more!
Fluffy Milk Bun With Garlic Cheese Dip Recipe
The post Fluffy Milk Bun With Garlic Cheese Dip Recipe appeared first on DIY Joy.
Original source: https://diyjoy.com/fluffy-milk-bun-with-garlic-cheese-dip-recipe/