If your window-type air conditioner unit is not working well or is not as cold as it used to be, then you might want to give this simple and handy trick by Silver Cymbal on YouTube a try. Usually, the automatic troubleshooting that you8217;d try is vacuuming or brushing the filter to remove all of the trapped dust and dirt. However, cleaning just the filter itself won8217;t fix it all the time, you might want to consider doing some deep cleaning. Learn how in this tutorial!
Materials:
Directions:
Remove the screws around the outer part of the AC unit, then keep all of the screws on a small and deep dish so that you don8217;t lose a single piece. Check whether you8217;ve unscrewed everything, then pry the front cover of the AC open, and lift the body8217;s casing up. Set both casing pieces aside, then grab a spray bottle, and mix together about a tablespoon of dish soap with some water, swirl it around until well combined.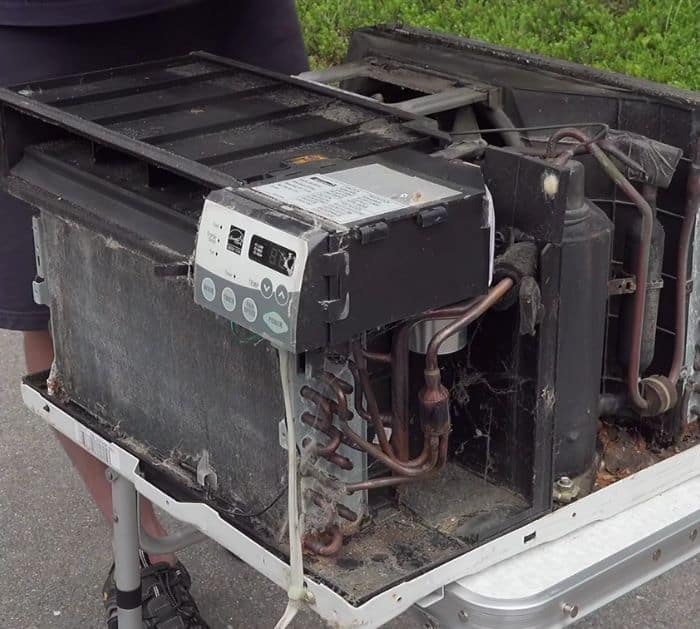 Start spraying around the AC unit with your soap mixture, make sure that you cover every part with soap except the AC control area. Leave it for about 5 minutes, then rinse it off with water. Tip the unit over to make sure that all other remaining water is drained. Let it air dry and drip off while you8217;re washing the front and body casing. Wipe it dry with a cloth or rag, set it aside, then wipe the AC unit itself as well. Once the unit is completely dry, start reassembling the AC unit, and connect it to power, then check if it8217;s now working well.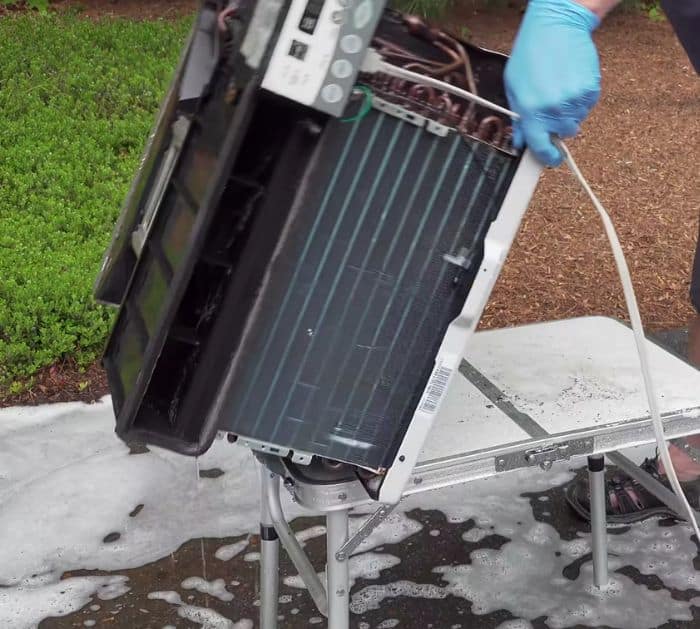 *Thanks to Silver Cymbal via YouTube for all images used here. If you loved this tutorial, then you8217;ll surely love his other videos too, so give his channel a visit and subscribe!
How To Fix A Not Cooling Window-Type Air Conditioner
The post How To Fix A Not Cooling Window-Type Air Conditioner appeared first on DIY Joy.
Original source: https://diyjoy.com/how-to-fix-a-not-cooling-window-type-air-conditioner/