Love DIYs, decoupaging, and junk journaling? If yes, you will love this tape transfer hack by Our Upcycled Life. Get your old magazines, lovely napkins, old book pages, printed photos, or even scrapbook paper, and transfer the graphics to make a transparent finish just by using regular packing tape. If you have a beautiful backing paper just like the coffee-stained one she used for your journal, then the outcome of your art will be amazing! This easy hack is perfect for any craft and journal project. Watch the video below for the step-by-step instructions.
Materials:
For printed photos, only use a laserjet printer. You cannot use an inkjet printer for this technique.
Instructions:
Step 1:
Cut all of your favorite designs or quotes from the old magazine. Then take your packing tape and stick them to the magazine page. Using the card, press it really well and trim the extra tape.
If you are using a napkin, take it down to one ply and stick it to the tape.
For book pages, scrapbook pages, and printed photos, do the same with the magazine.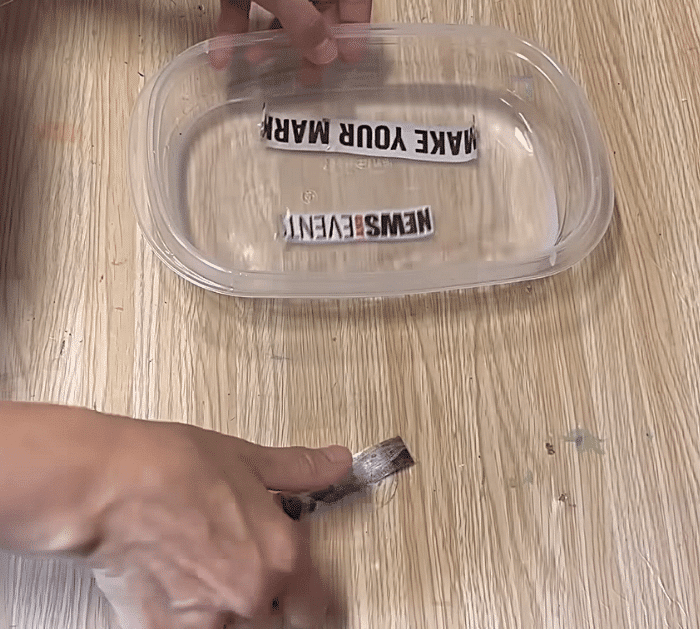 Step 2:
Put the magazine pages with tape on a dish with warm water. Set them there for 30-40 seconds, then remove them from the water.
Step 3:
Flip them over 8211; so the tape part is facing down. Then using your fingers, rub off the paper. You will be left with the graphics on the packing tape. Sometimes it will stay sticky and you can use it as a sticker. But sometimes the stickiness gets removed from the process. It depends on the tape you are using. Do it all for your graphics.
Now you are left with a clear transfer.
Tape Transfer Hack
The post Tape Transfer Hack appeared first on DIY Joy.
Original source: https://diyjoy.com/tape-transfer-hack/