Are you a fan of $1 craft projects? If you are, I am sure you will love these 4 gorgeous home design DIYs. Unlike the other one-dollar projects, these are classy and high-end looking! You8217;ll never expect that most of the materials used in these are cheap 8211; perfect budget-friendly pieces to make your home or room stand out from the rest! I super love all of these dollar tree home decor DIY ideas by DIY Home & Crafts 8211; very creative and top-notch! Watch the video below and make them at home now.
1. Patterned wood tray
Instructions:
Brush the edges using the antique color and let it dry. Then using tape, cover the edges so you8217;ll have clean and sharp lines when you paint the bottom. Then give the bottom two coats of white color paint. For faster drying, you can use a heat gun. When it8217;s done, put the patterned vinyl sticker on the base, or you can just paint them. To finish, using a dollar tree sanding sponge, sand the edges of the wood tray for more dimensions.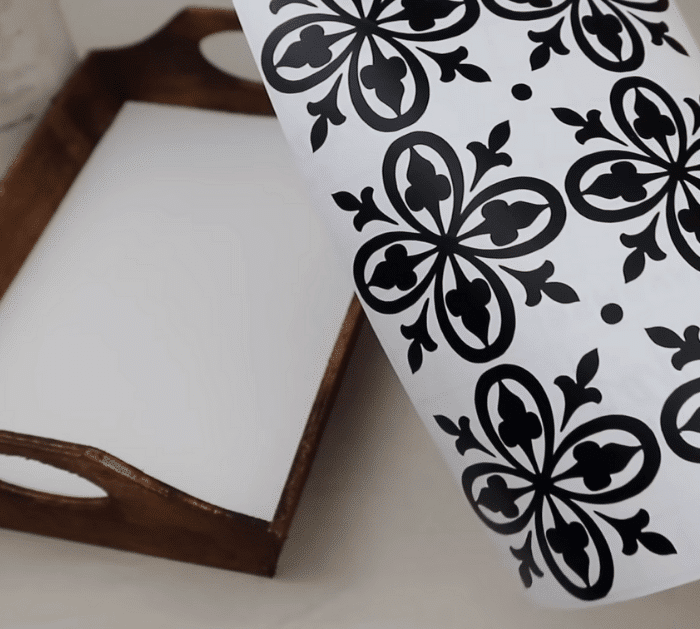 2. DIY ginger jar vase
Paint everything using spray paint in white. And let it dry well. Add tape in the middle, then paint the bottom part with the antique color. A brush and antique color paint can create a wood-like texture. Then use the same color to paint the handle. Once all dry, stick the handle to the bottom of the small bowl using a glue gun. Cut two thin rectangular pieces of the black sticker and use them to design the ginger vase.
3. Bamboo frame with foliage
Materials:
Instructions:
You will only need the wood frame so remove the fabric. Then paint the wood frame black and let it dry very well. Get the bamboo skewers, then cut them to the size of the frame. Glue these bamboo skewers to the back of the frame using a glue gun. Next, get some two ferns and decorate.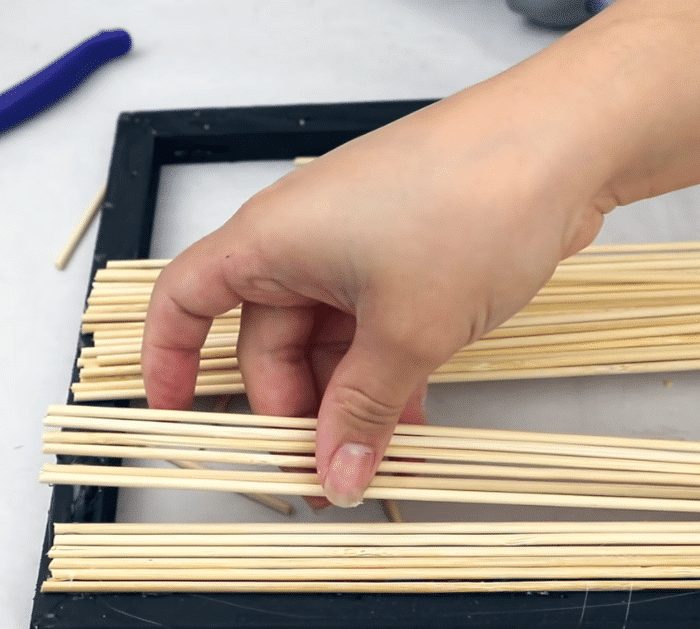 4. Modern lamp design
Remove the fabric and paint the border using the antique color. Let it dry. Place the wood frame on top of the sink mat. Measure the size and mark properly, then cut it. Paint the sink mats in black color and let them dry completely. Once done, attach the borders using super glue making a lamp. Then for the base, paint the dollar tree popsicle sticks and glue them to the bottom of the lamp.  You can also use wood craft cubes to add some height to your lamp. Paint them to match the wax color of the other wood. Then glue the 4 pieces of the wood crafts at the bottom. If you have a wooden handle you can attach it to the lamp.
$1 Home Decor DIY Ideas
The post Dollar Tree Home Decor DIY Ideas appeared first on DIY Joy.
Original source: https://diyjoy.com/dollar-tree-home-decor-diy-ideas/