Are you having a hard time choosing the right potato recipe to try? Then check out these baked potato wedges that are super crispy and well seasoned. It also comes with a creamy and tasty dipping sauce that perfectly balances the taste of the potatoes. This amazing recipe is by Ricette Fresche on YouTube, go ahead and check her channel out.
Ingredients:
Directions:
Give the potatoes a good rinse and scrub away the dirt, then start peeling each potato, and slice them into wedges. Transfer the potato wedges into a large bowl, then sprinkle some salt, pour some hot water as well until they are submerged, and then leave them covered for about 20 minutes. In a cup or bowl, mix together the parmesan cheese, bread crumbs, grated garlic, salt, oregano, and smoked paprika until well combined and uniform. Drain the potato wedges from the water and place them on top of paper towels, then pat them dry. Transfer the potato wedges to a large mixing bowl, then drizzle some olive oil on them, and give them a good mix until well coated.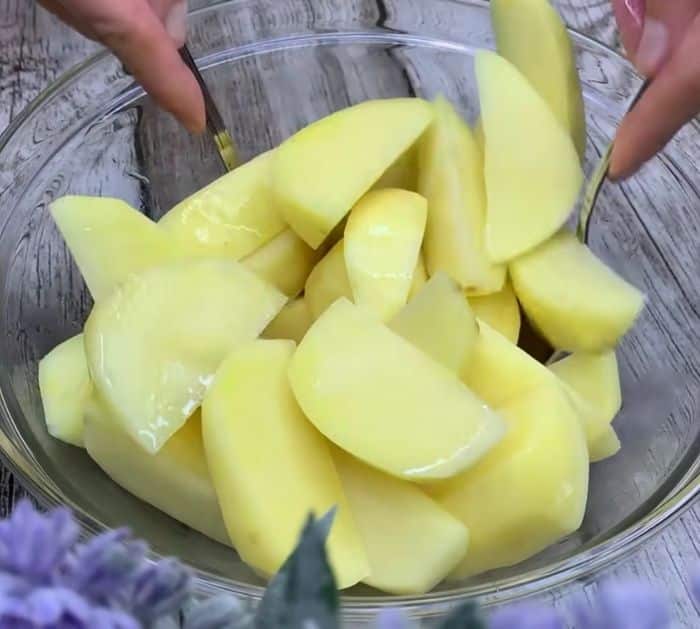 Sprinkle the breadcrumb mixture over the potato wedges, then toss them around until evenly coated. Place them on a baking sheet lined with parchment paper and arrange them in a single layer. Put them in a preheated oven at 356°F and let them bake for about 35 to 40 minutes. In a small or medium-sized mixing bowl, mix together the yogurt, ricotta cheese, salt, pepper, chopped parsley, grated or finely minced garlic, and olive oil until well combined and incorporated. Take the baked potato wedges out of the oven and serve them together with the dipping sauce.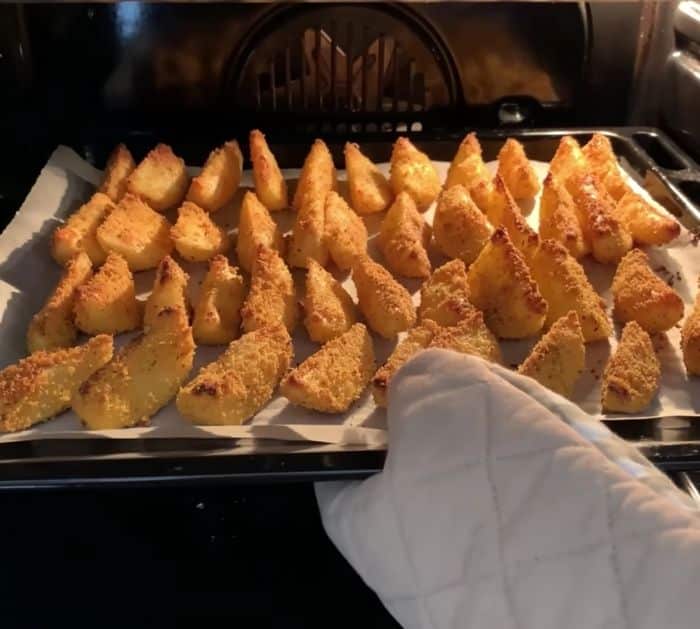 *Thanks to Ricette Fresche via YouTube for all images used here. If you loved this recipe, then you8217;ll surely love her other videos too, so give her channel a visit and subscribe!
Crispy-Baked Potato Wedges Recipe
The post Crispy-Baked Potato Wedges Recipe appeared first on DIY Joy.
Original source: https://diyjoy.com/crispy-baked-potato-wedges-recipe/