The best way to beat the heat is by making a tasty cold dessert. Just like this copycat magnum ice cream by M. Patisserie on YouTube! It is so easy to make and it comes with 3 different flavors too. Try it now and share it with your family, you8217;ll all love it!
Ingredients:
Vanilla Hazelnut Dark Chocolate
* Cocoa butter can be replaced with vegetable oil
Directions:
In a large mixing bowl, add the egg yolks, milk, and sugar, and beat them together until frothy. Transfer them to a large saucepan or pot, then place them on a stove over medium to medium-high heat. Stir it continuously until the temperature reaches 82°C or 180°F, then remove it from the heat, and let it cool for a bit before putting it in the refrigerator. Let it chill for about 2 hours. After 2 hours, pour and strain it into another mixing bowl, then divide it equally into 3 different bowls. Put vanilla seeds in one mixture, matcha in the other, and raspberry puree in the last one. Beat half a cup of whipping cream for each custard sauce until soft peaks form, then whisk them in each custard sauce.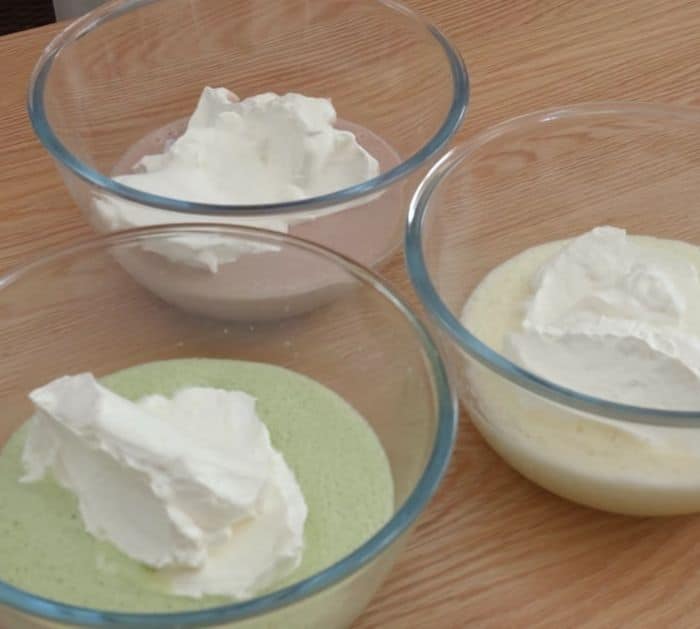 Insert popsicle sticks in the ice cream mold, then pour the ice cream mixture, and cover them. Pop them in the refrigerator and freeze them for about 8 hours. Fill a large bowl with hot water, then place another bowl on top, and melt the chocolate chips. Add the melted cocoa butter and chopped hazelnuts, then stir together until well combined. In another mixing bowl, add melted white chocolate, melted cocoa butter, and freeze-dried chopped raspberry, stir until well combined. Lastly, grab another bowl, then mix together the matcha and melted cocoa butter before pouring it into melted white chocolate, stir together until well combined. Dip each frozen ice cream in each coating mixture according to its flavors.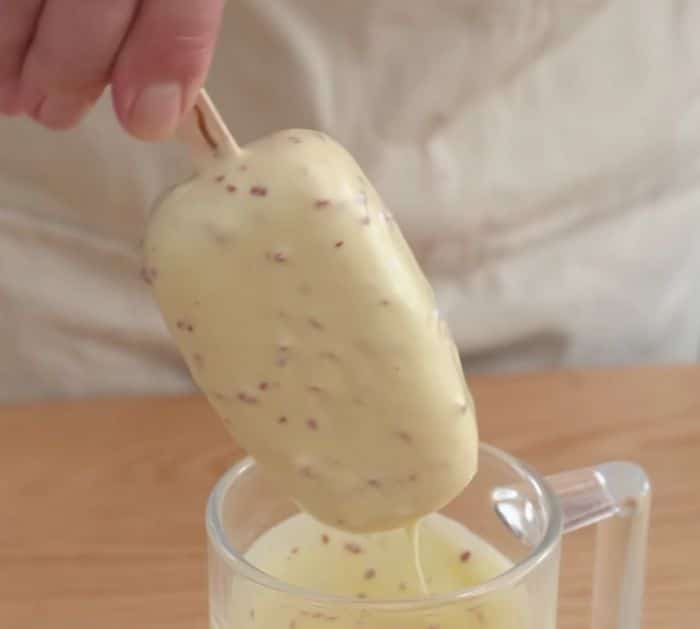 *All image credit belongs to M. Patisserie via YouTube. Follow and subscribe to their channel for more!
Homemade Copycat Magnum Ice Cream Recipe
The post Homemade Copycat Magnum Ice Cream Recipe appeared first on DIY Joy.
Original source: https://diyjoy.com/homemade-copycat-magnum-ice-cream-recipe/