*Thank you to Walgreens and ShopStyle for sponsoring this post. If curbside pickup is your jam, you8217;re going to love this!
While The Year That Must Not Be Named brought us plenty of doozies, it also brought about some pretty snazzy conveniences that, if we8217;re lucky, are here to say. Curbside pickup is one of those perks and if you haven8217;t tried it yet, you are greatly missing out. Many favorite stores are now offering curbside pickup, including Walgreens. (Yay! It8217;s new and your order is ready in as little as 30 minutes!)
Not only can you order online and pick up your order for free the same day, but from now through January 16th, Walgreens is offering an EXTRA 25% off your curbside pickup order of $40+ with the code FEELGOOD25, so go crazy!
Buy online or with their app, pickup curbside, at the drive-thru, or in-store. More options to make life easier for you.
Walgreens Curbside: Top 12 Items To Grab
Among presents this past holiday break, Santa also brought our family a positive COVID case which sent us into an unexpected 14-day quarantine. Learning to expect the unexpected is a mad skill we all have now, so luckily, I was able to buy all the essentials we needed at Walgreens online and then have a friend pick them up curbside for me. Finding bags of household essentials, groceries, and even my favorite mascara on my doorstep was a lifesaver. 
Now same-day order pickup is just part of my routine and makes life so much easier. Here are the top 12 essential items to grab with Walgreens curbside.
1. Toilet Paper
If there8217;s another thing 2020 taught us is that you can never have too much t.p. Avoid the crowds and snag some online then pick it up curbside.

2. Paper Products
They8217;re just one of those items that always, always comes in handy. Snag some paper plates, cups, and utensils so that you always have them at the ready. I like to devote an entire shelf just to disposable dinnerware. 
3. Laundry Detergent
It8217;s rare to find laundry detergent on sale, so make sure to take advantage of the extra 25% off your Walgreens Order Pickup of $40+ with the code FEELGOOD25. I love saving on items I use every single day.
4. Cleaning Supplies
This is the time of year to really stock up on cleaning supplies. With cold and flu season ramping up on top of a raging pandemic, make sure you have some Clorox cleaner.
5. Disinfectants
For a while there, it was impossible to find Lysol spray. Grab up some disinfectants while you can at your local Walgreens pickup.

6. Immunity Boosters
While our brush with COVID luckily wasn8217;t too severe (symptoms included minor chills and aches), we were adamant about trying to keep the rest of the family healthy. Immunity boosters like Airborne and vitamins C, D, and Zinc are a must. Elderberry syrup is also very powerful at preventing sickness.
7. Medicine
When you do get sick, the last thing you want to do is go into a store and shop for medicine. Prevent exposure and the discomfort of going into a store when you8217;re under the weather by doing Walgreens Pickup!
8. Basic Groceries
While not an extensive selection, Walgreens is great for picking up basic grocery items you need in a pinch. Order online then use their Pickup option to grab milk, bread, protein bars, or treats for an impromptu movie night.
9. Beverages
Your favorite drinks are pretty important and luckily, there8217;s a Walgreens on a corner near you where you can get all kinds of beverages curbside!
10. Feminine Products
The day I started getting my feminine products curbside was a happy day indeed. It8217;s beautifully convenient and once you do it, you8217;ll never go back.
11. Diapers and Wipes
Parents with kids in diapers will especially appreciate Walgreens curbside pickup. There were so many times I had to duck my head and run into the store to grab diapers in my sweats, a messy bun, and bags under my eyes because of back-to-back sleepless nights. Being able to avoid that8230;priceless.
 
12. My Favorite Mascara
Ladies, if you haven8217;t tried this Little Black Dress of mascaras, you NEED to! It8217;s simple, inexpensive, and gets amazing results. I8217;ve been using it for years because it8217;s that good. Long, thick lashes without blowing the bank. (I pair it with this L8217;Oreal primer which extends your lashes to twice as long. More affordable than fake lashes and I love the natural look.) Walgreens is a great place to pick up all the latest and greatest beauty products and never have to leave your car. 
**
So go try your local Walgreens Order Pickup and save 25% on your entire order* over $40 with code FEELGOOD25. (Offer good through 1/16) It8217;s so easy! Here8217;s how to get started:
Enjoy and let us know how it works for you!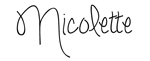 *Offer does not apply to shipped orders, photo orders, Deal of The Week products, Gift of The Week products, phone/prepaid/gift cards, Birchbox Shop products, electronics, CBD products, select prestige beauty brands, select As Seen On TV products, medical nutrition products, Schiff Move Free, Philips Norelco, Philips Sonicare, Harry's, Flamingo, Similac, Enfamil, Hasbro, Marvel, Apple, Fairhaven, FertilAid, Fertili Tea, Fertile Focus, Amoena, select Drive Medical, select Stander, Walgreens Ready Response, tobacco, dairy, alcohol, liquor department items, money orders/transfers, transportation passes, lottery tickets, charitable donations, pseudoephedrine or ephedrine products, newspapers, magazines, stamps, Prescription Savings Club membership fee, pharmacy, taxes, or shipping charges.
The post Walgreens Curbside: Top 12 Items To Grab appeared first on How Does She.
Original source: https://howdoesshe.com/walgreens-curbside-top-12-items-to-grab/