*** This post is sponsored by Zulily and ShopStyle. All opinions are my own.***
Love, sweet love. There8217;s nothing better than celebrating the one thing that keeps the world going 8217;round and the people you hold dear to your heart.
There8217;s also nothing like trying to come up with gift ideas that don8217;t involve copious amounts of sugar. 
Don8217;t get me wrong. I love sugar, but it8217;s nice to gift some more unique things too! 
Zulily is a wonderful source for unique gift ideas that won8217;t break the bank. I love checking the site each day to see what new deal has popped up! Most of the deals only last a few days, so things are always changing!  I love that you can find the best holiday and seasonal decor, apparel and gifts. It makes shopping fun!
Plus, did you know when you place an order on Zulily with paid shipping (Friday-Saturday), it opens a window of free shipping on additional orders for the rest of the weekend. Once you've paid that first shipping charge, we'll try to consolidate subsequent purchases into a single shipment, and we'll give you the lowest-priced shipping option for free for all items ordered by 11:59pm PT on Sunday.
If that doesn8217;t 8220;sweeten8221; the deal, I don8217;t know what does!
Mr. Steal Your Heart Tee: Tell me this isn8217;t the cutest stinking thing ever! Perfect for your little boyfriend.
Heart dress: I love dressing my kids up for every holiday. Anyone else? I loved this little heart dress and love that it comes in a lot of sizes. You could match your girls!
Sterling Silver Heart Studs: I like to get little gifts for my kiddos on Vday, and  these sterling silver studs are perfect! Great price for a quality pair of earrings and they can wear these all year!
Bushel and a Peck necklace: Does anyone else remember being sung this song as a kid? I sure do. Now you can gift this pretty necklace to a little one in your life!
Acqua Di Gio: Cologne is always a solid choice when it comes to your man. This scent has been my favorite since the beginning of time and will be till I die! Nothing better. If it8217;s your thing, you can find a lot of other scents HERE. The price as SO much lower than the department stores.
Love in Your Heart Long Sleeve: Do you dress up around the holidays? I love this simple graphic, long sleeve tee. Throw it on with jeans, red earrings, and some converses and you8217;re as festive as they come!
Lace Trim PJs: I love these red pj8217;s. The touches of lace make them sexy, but still tasteful. The price is right too. 
Pink glitter Rain Boots: Nothing says 8220;I Love You8221; like a good set of pink glitter rain boots with a big bow. I just thought these were so fun and useful. My little girl would love these, and I bet yours would too. 
Cozy bedding: You guys may have seen this bedding before, because we8217;ve talked about it and many of you have purchased it. It8217;s insanely cozy! Great way to treat yourself or your hubby! And the best part? This set is under $50! Such a great price! You can find more under $50 options HERE. 
Sports Wear: This might seem kind of random, but why not gift him what he REALLY wants? He loves you, but let8217;s be real, he also REALLY loves his teams. I found a bunch of sports gear at fantastic price points HERE.   I particularly loved this Alabama polo.  Not just because they won last night, but because it8217;s RED! 
Just Between Us journal: Some of us might not being seeing our grandparents in person as much right now, so I just loved this idea. It8217;s a journal that a grandchild can fill out with a grandparent. Do it together over zoom, or send it back and forth. The prompts will teach you so much about one another. Priceless keepsake!
Hide and Seek Stuffed Animal: Have you seen these before? They were new to me, but people are talking about them! You hide the stuffed animal, and using the wand, your child can find it! As you get closer, the animal detects the wand  and, it8217;ll call out! How fun is that?
My Whole Life Sign:  I8217;m a complete sucker for anything personalized and this is perfect! Put you and your man8217;s name and 8220;date8221; on it and you have a heart felt gift that will last forever. This would be perfect in a bedroom!
There you have it. Some super fun Valentine8217;s day ideas that will help take things up a notch. Wouldn't these be fun to to gift to a loved one or even show yourself some love? I think so! Remember, Zulily products do change daily, so grab your favorites before they're gone!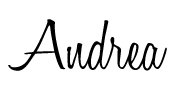 The post 13 Thoughtful Gifts to Show Your Love This Valentine's Day appeared first on How Does She.
Original source: https://howdoesshe.com/13-thoughtful-gifts-to-show-your-love-this-valentines-day/