Hyperactivity in kids can be a warning sign of something more or it can just be a normal part of childhood. Kids are a bundle of energy, and that8217;s totally normal. But sometimes parents question whether, with all of that bouncing off the walls, if there8217;s something more. With disorders out there like ADHD, Autism spectrum disorder, and Sensory processing disorder, parents may wonder if there is something deeper going on to explain hyperactivity. So how do you know if your kid is just hyper or has more complicated issues? Here are some red flags to consider:
Warning Signs of Attention Deficit Hyperactivity Disorder
Although attention deficit hyperactivity disorder can be present from birth, it generally goes unnoticed until children reach elementary school age. ADHD is a neurodevelopmental disorder characterized by excessive activity, trouble paying attention, and uncontrollable behavior. The difficulty in identifying ADHD in young children is that all young children display these behaviors8211;they are part of normal childhood development.
If your toddler bounces off the walls, doesn't seem to listen when you tell her to stop or has an emotional meltdown when she doesn't get the happy meal toy she wants8230;don't worry, those behaviors are to be expected. However, you can suspect ADHD in your child if she doesn't seem to grow out of it. Children diagnosed with ADHD do not grow out of these behaviors when they reach ages six and older. See your pediatrician if your child consistently displays some of the following warning signs of ADHD:
Sources: Healthychildren.org, WebMD
Warning Signs of Autism Spectrum Disorder
Most of what the general public knows about Autism is only the tip of the iceberg for this broad-spectrum disorder. ASD (also called simply autism or in some cases Aspergers) is a complex brain development disorder that emerges typically in children between ages 2 and 3. It affects individuals up to adulthood at varying degrees and is often characterized by difficulties in social interactions, verbal and nonverbal communications, and repetitive behaviors. Any questions you have about your child in relation to autism would best be answered by your pediatrician or another health professional, but here are some signs of early autism:
Sources: Autism Speaks, National Autism Association
Warning Signs of Sensory Processing Disorder
Sensory processing disorder, or SPD, is a condition in which the brain has trouble receiving and responding to information that comes through the senses. Children with SPD are oversensitive to things in their environment like sounds, smells, even light touches. It is often brushed off by parents as a child being "overly sensitive," or "fussy." Children affected by SPD may come off as ultra picky eaters because the textures of certain foods are literally too much for their sense of touch. They may seem hyper, easily prone to tantrums, or have frequent meltdowns. So how do you know if your child is possibly suffering from sensory processing disorder? Aside from consulting a health professional, here are some common warning signs:
Sources: SPD Foundation, Web MD
If you suspect the hyperactivity in your child is due to something more, like one of these three disorders, please have a visit with your pediatrician. There is absolutely nothing wrong in taking the necessary steps to help your child thrive.
And if you've still got a hyper, bouncing-off-the-walls child on your hands8230;try some of these handy tips for getting all that energy out!
1.Get their hearts pumping!
Physical exercise is one of the best ways for kids to burn off some of that energy. Sign them up for soccer, dance, or some other physical activity.
2.Tone down the ruckus.
Sometimes too much overstimulation can cause a kid to be hyper. Excessive noise, activity, or chaotic schedules in your home makes it nearly impossible for your child to be calm. Therefore, try keeping the atmosphere as calm as possible and stick to a solid routine that your kids can come to expect.
3.Get Creative.
Arts and crafts are a great avenue for your child's energy. Find something that challenges them and helps them create something out of nothing.
4. Go Outside.
There's something about wide open spaces that is like a child's therapy. When it feels like the walls are caving in8230;go to a park, go for a hike, plan a camping trip8230;anything in the great outdoors.
Other parents are also a great resource in this tough parenting job. Chime in if you've had experience with hyperactivity in children and have some great tips for us!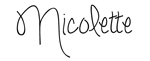 The post Is My Kid Just Hyper or is There Something More? appeared first on How Does She.
Original source: https://howdoesshe.com/kid-just-hyper-something/