*We8217;re thrilled to partner with 1800Flowers on this sponsored post. It8217;s been a rough year for us all and here8217;s to all the true friends out there who have helped us through. Let8217;s celebrate Friendship Day!
When my great-great-granddaughter studies World History in high school, this is the year she8217;s going to read about. We are right in the thick of a time that will be talked about, scrutinized, and perplexed over for decades to come. 2020 is unforgettable in so many ways and standing on the front lines of it must be similar to what living through the Great Depression was like.
I can8217;t tell you how many emotions I felt while being quarantined for over a hundred days within my four walls. Gratitude for healthy children, complete exasperation at those same children, loneliness and longing for my normal life and friends, confusion thoughts about the direction of my life, and elation when a friend would call or drop off a roll of toilet paper on my front step. 
Like many of you, true friends and especially girlfriends are the ones who got me through. My book club friends who would start the most hilarious text chains that would pull me out of a dark day, my sisters and sisters-in-law who would call at random to check in, and a few great friends who would drop off flowers, a note, or a container of soap at my door. Every woman needs a handful of great friends in her life. I8217;ve got mine, you8217;ve got yours, and this week with Friendship Day and National Girlfriend Day is the perfect opportunity to say thanks and give love back to all those friends who helped pull you through. 
5 Sweet Ways To Celebrate Friendship Day and Girlfriend Day
International Friendship Day is July 30th.
National Girlfriends Day is August 1st.
If you didn8217;t know these days existed until now, it8217;s okay. I can8217;t think of a better year than the year 2020 to start a new tradition of celebrating the bonds of friendship. If this year has taught us anything, it8217;s that we need each other. We need friendships to thrive, and quite possibly survive. Here are some sweet ways you can celebrate Friendship Day and Girlfriend Day even when social distancing.
1. Take a second to touch base.
Take a second on these two days to send a text, make a quick phone call, or send a funny or heartwarming meme to all the friends in your life who have touched you in some way. Even a simple, 8220;Hey, I8217;m thinking of you today. Thanks for being such a big part of my life.8221; goes a long way.

2. Send flowers.
There are some friends in life who are extra special. This is the friend from college who gave you chicken noodle soup whenever you were sick because your mom couldn8217;t be there to do it. It8217;s the friend who8217;s been there for the birth of your babies and has been your right-hand-gal through the roller coaster of parenting. Maybe she8217;s your sister, your aunt, your mom, or your neighbor, but she deserves a little something special this Friendship/Girlfriend Day. Say thanks and let her know how much she means to you by sending flowers.
Flowers immediately brighten any mood. They say legions without saying anything at all. 1800Flowers is a great way to send flowers because they deliver nationwide and bouquets arrive fresh and beautiful on your friend8217;s doorstep. (These summer sunflowers are my favorite!)
3. Post to social.
Give a shoutout to all those great gal pals by sharing a pic, a sweet sentiment, and then tagging them on social. It8217;s an easy way to recognize your friends and celebrate these two fun holidays.
4. Have a treat delivered to her door.
Have a friend with a sweet tooth? Drop off something yummy on her doorstep July 30th or August 1st. And if she lives too far away to deliver yourself, have a fun treat delivered to her door. (These chocolate strawberries are always a favorite!)
5. Send a free e-card
Every once in a while I8217;ll open up my email to a surprise e-card from my girlfriend who lives across the country. It always makes my day. Send a virtual hug to this celebrate Friendship Day or Girlfriend Day by shooting off a few free e-cards. They8217;re a great way to make someone8217;s day and they don8217;t cost a thing!

Without good friends, I don8217;t know if I would have been able to make it through some of those dark COVID days as gracefully. It is an unprecedented time and we all need to band together, even though far apart. Keep tabs on your people. Let them know they are loved. And don8217;t ever underestimate the quiet power of friendship. Happy Friendship Day and Girlfriend Day!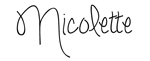 The post 5 Sweet Ways To Celebrate Friendship Day and Girlfriend Day appeared first on How Does She.
Original source: https://howdoesshe.com/celebrate-friendship-day-and-girlfriend-day/