I love chili peppers and I grew up eating spicy all the time. It was very common in my culture to eat chili peppers with a lot of fresh meals. My dad grew hot chili peppers in the backyard in the summer garden. One of the best ways to preserve chili peppers is to pickle them. Also, they make the peppers less spicy, but they8217;re still good. In this tutorial video by cuoredicioccolato, it8217;s so simple to prep these. There are no tricky steps on how to make pickled chili peppers. I thought it was interesting how fast and easy this recipe was because I thought it would be the same process as making pickles. In this case, it8217;s not. The difference would be adding in the ingredients straight up into the jars instead of boiling them together on the stovetop.
Ingredients:
Directions:
First, cut off a little of the stems from the chili peppers. One trick to put the peppers is turning the jar sideways because it8217;s easier for everything to stack up and stay in place. This also helps keep the peppers tight and nicely compact.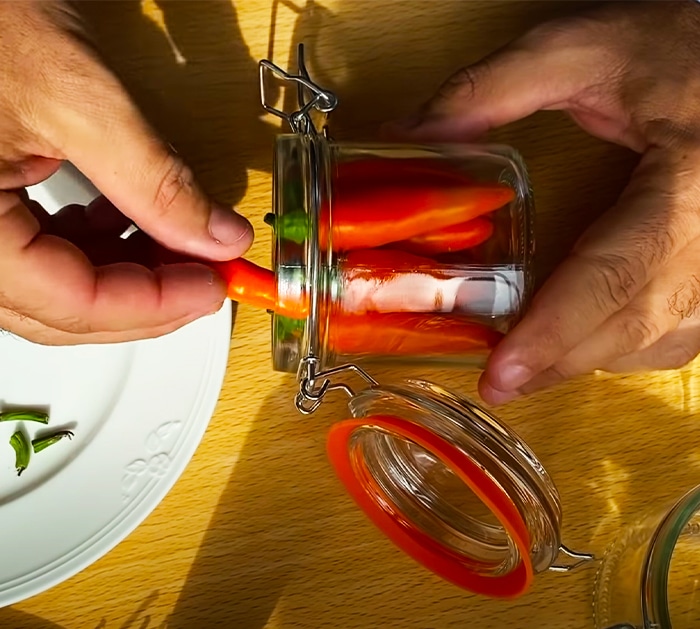 Next, take the vinegar and fill up the chili pepper jars to 50%. Then, add 1 teaspoon of sugar to each jar. Fill up the rest of the jar with water.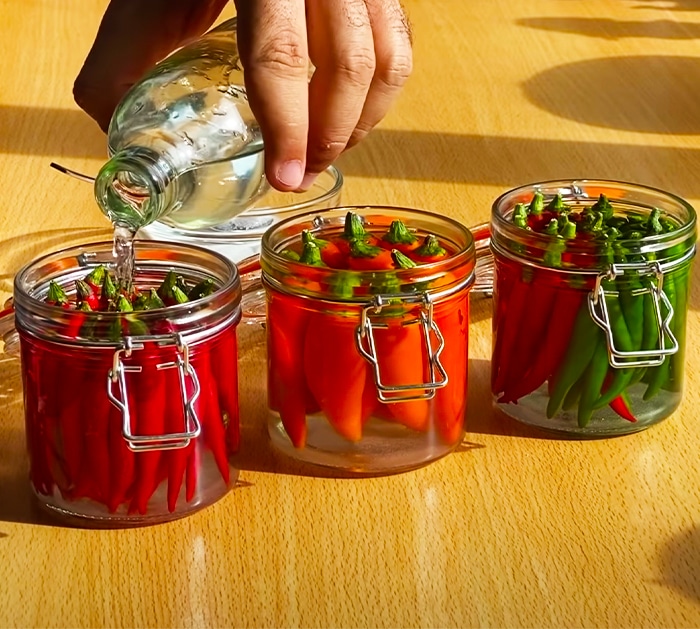 I love how simple this how-to recipe is to make pickled chili peppers. This is a great way to prolong my chili peppers in the wintertime or just a different way to eat them. Cuoredicioccolato8217;s tip is to not boil the water and vinegar together because it would make the chili peppers soggy. If you want the perfect crunch in your peppers, follow his exact tutorial.
The post How To Make Pickled Chili Peppers appeared first on DIY Joy.
Original source: https://diyjoy.com/how-to-make-pickled-chili-peppers/