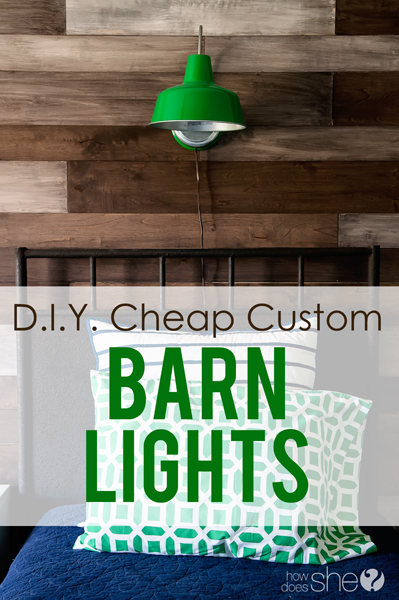 Lighting makes a space!
Lighting makes a space and it always seems to be the budget breaker as well. In decorating my son8217;s room I had my heart set on some beautiful, kelly green barn lights from an online store; they were also ridiculously overpriced at $340 a piece. I was determined to get the look for less.
Here8217;s how I did it.
I found some outdoor lights at Lowes for $40 a piece. The lights were meant to be hard-wired 8211; but I didn8217;t want permanent wires ran to these lights.  So I opted to convert them to plug-in lights after talking with an electrician. Before painting, I drilled a hole in the bottom of the lights using a metal drill bit.
 
Instead of painting the entire light green, I wanted to preserve some of the aluminum color. I used painters tape to mask off the areas I didn8217;t want painted.
With the paint dry 8211; I converted it to a plug-in light. I purchased a wire kit and connected it to the hard-wired wires found in the light.
Hanging the light
I used the bracket that came with the light and modified it slightly so it would hang on my wall and in no time I had two lights hanging above my sons8217; beds.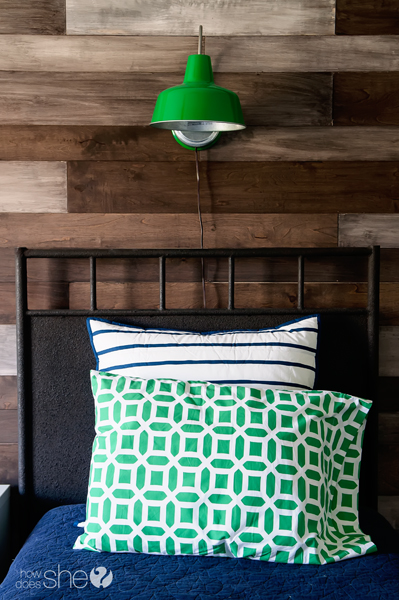 These DIY cheap custom barn lights  were just what I was hoping for and they didn8217;t break the bank. No need to pay for high-end, create your own inexpensive barn lights!

See more of my adventures and projects at www.lifewithfingerprints.com
If you enjoyed this DIY decor project, check out some of our other favorites that are sure to save you some money: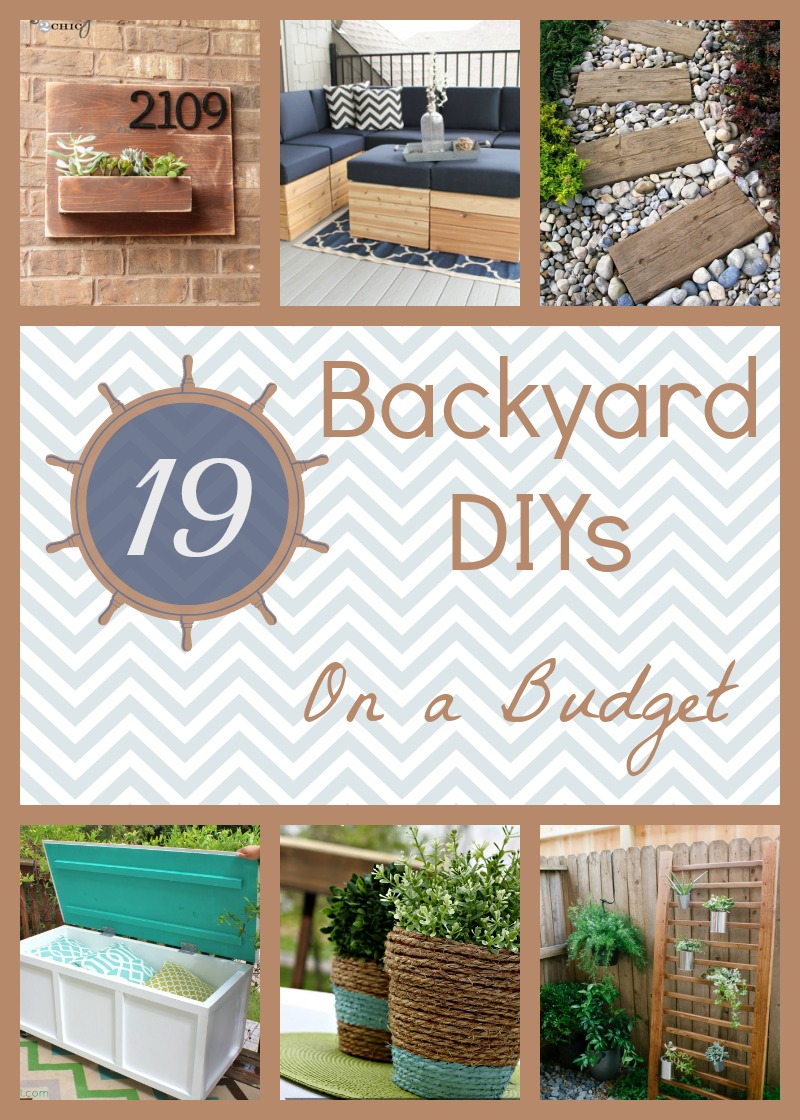 The post DIY Cheap Custom Barn Lights appeared first on How Does She.
Original source: https://howdoesshe.com/cheap-custom-barn-lights/