*We8217;re so excited to partner with Hotter Shoes on this post! We8217;ve loved their shoes from the beginning and know you will too!
This spring break has been different than anything I ever anticipated. Instead of hopping a flight to the beach, my four kids and I have been doing a lot of outdoor walks and bike rides in our quiet neighborhood. COVID-19 has altered daily life, but one blessing that8217;s come from social distancing is that I have been getting my daily 10,000 steps in and loving the spring sunshine.
It8217;s also shown me how important positivity and friendship is. I look forward to my daily walks where I8217;m sure to cross paths (at a comfortable 6-foot distance) with neighbors and friends. The medium of our connections right now seems to be via walking and with spring in full swing, it8217;s time to step into spring in comfort and style with Hotter Shoes.
Getting 10,000 Steps in Style
You8217;ve probably heard us talk about Hotter shoes before. They are amazing travel shoes and are probably one of the most comfortable shoes you will ever walk in. That8217;s because they8217;re made in a Comfort Lab in England that designs every style with expertise and technology and then lovingly packages them, ready to be delivered to your door.
Get your 10,0000 steps in this spring and turn a few heads with Hotter8217;s fun new styles!
Martinique Wedges
Step out in style in the Hotter Martinique Wedge. It8217;s got a slight wedge heel with a cushioned footbed that makes being on your feet all day a breeze. Plus, the punched coral leather is playful and perfect for both casual and more dressed up.
The Martinique comes in three great colors and is a must-have shoe for spring! It8217;s the style of a heel and the comfort of a cushioned sandal combined.
Other Must-Have Hotter Shoes for Spring/Summer
After owning several pairs of Hotter Shoes, I8217;m constantly impressed by their high quality. And the comfort is amazing! They8217;re especially great if you have issues with toes, feet, or knees. Here are some new Hotter styles I think you8217;ll love!
I love this sandal for it8217;s femininity. The leather bow at the toes and the thin strap around the ankles makes it a fun spring/summer shoe.
Daisy Shoes & Tourist Sandal 
These are two of my all-time favorite Hotter styles. The Daisy is a slip-on that is insanely comfortable, plus check out all the different colors! They8217;re the pair of shoes I keep by the door so that I can throw them on and go anywhere and still look like I8217;ve got it together.
The Tourist is probably my main summer sandal. I can never, ever go back to flat plastic flip-flops.
If you love slip-ons as much as I do, you8217;ll love the Tara. They come in three gorgeous colors this season (the above print is no longer available) and are the shoe you8217;ll keep close.
Check out these other favorites:
So this spring and summer, get outside, enjoy the fresh air and sunshine and get your 10,000 steps in while turning a few heads in the process.
Use code: SPRING35 for 35% Off!
Right now, Hotter Shoes are 35% off sitewide with the code SPRING35. Shop now!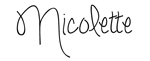 The post Getting 10,000 Steps in Style appeared first on How Does She.
Original source: https://howdoesshe.com/getting-10000-steps-in-style/