It8217;s peach season and the peaches are pouring in from Fredricksburg, Texas. I made Boozy Peach Upside Down Cake with leftover peaches from my massive peach canning extravaganza and it turned out so delicious. This cake has fresh seasonal peaches in a combination of melted butter and brown sugar topping a rich, buttery, delicate bundt cake. You add alcohol to the cake glaze to really give it a kick, it8217;s so yummy! It8217;s not hard at all and the ingredients are very basic.
Ingredients:
Directions:
Heat 1/4 cup butter in a small saucepan on medium heat, add brown sugar, then pour the mixture into the bottom of a greased bundt pan.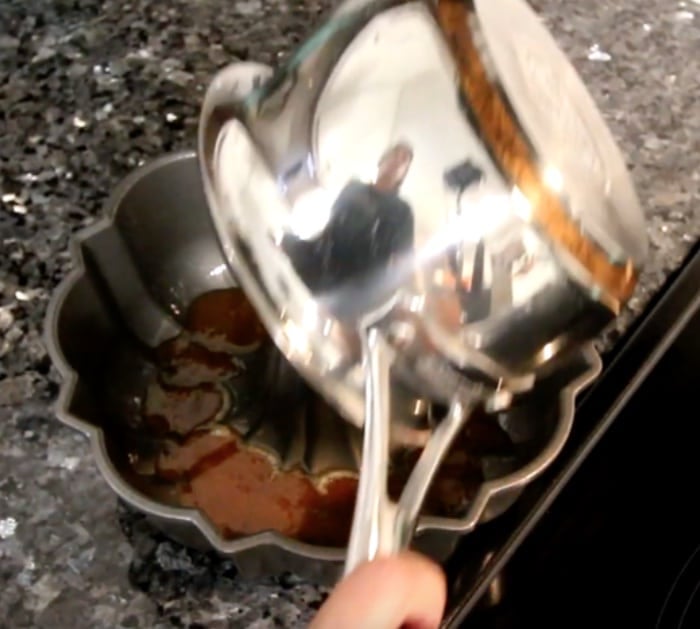 Lay cut peach wedges in the bottom of your Bundt Pan add more choppy smaller slices as well.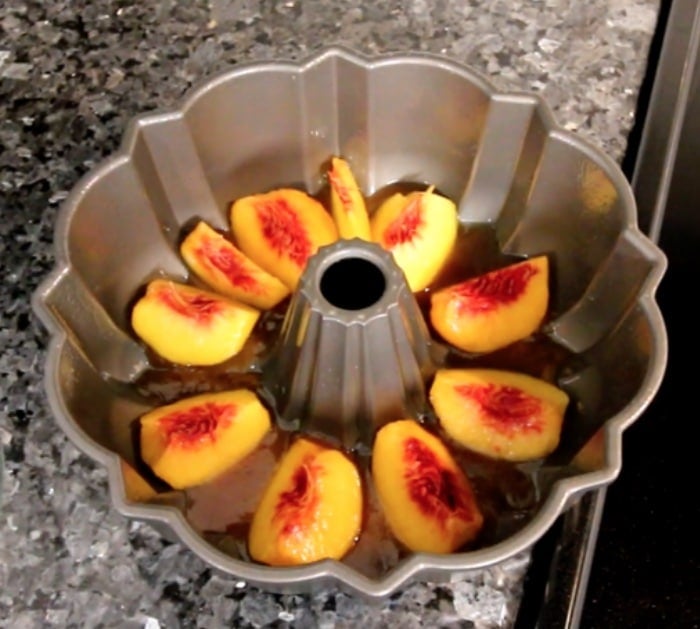 Mix your cake ingredients together, cream cheese, sugar, butter, eggs, vanilla, salt, 1/2 of your alcohol, and flour.
Pour batter over peaches in the Bundt Pan and bake at 325 for 80 to 85 minutes.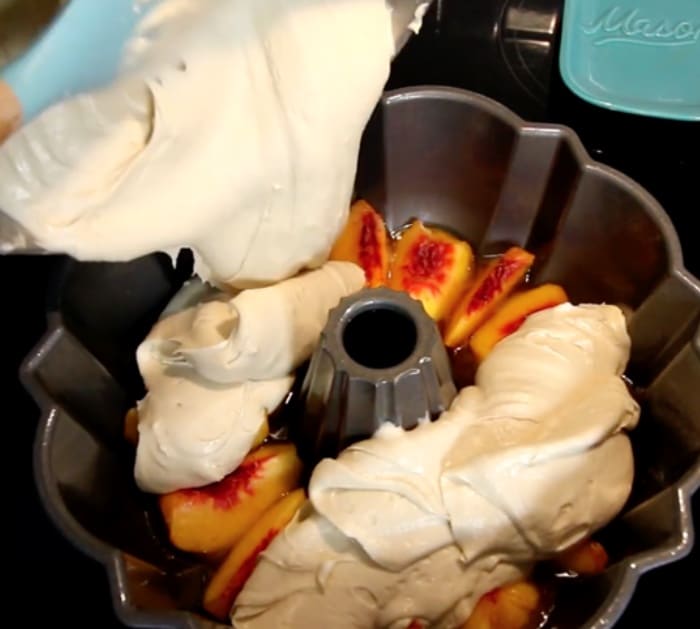 Make Icing Glaze:
Drizzle over cool cake and enjoy! My family loves this cake and I have to say it8217;s one of the best I8217;ve ever made. Try it you are sure to love it too!
Boozy Peach Upside Down Bundt Cake Recipe
The post Boozy Peach Upside Down Bundt Cake Recipe appeared first on DIY Joy.
Original source: https://diyjoy.com/boozy-peach-upside-down-bundt-cake-recipe/