In this tutorial, we describe how to clean, season and maintain your cast iron skillet or dutch oven from start to finish and tell you what cleaning products are best to use. Many people have said their skillets are sticky after seasoning, that is because you cannot use oil, you have to use a solid shortening whether its Crisco or Hog Lard, the oil will not work the way you want it to. Cooking on cast iron is both nostalgic and healthy and is often considered the gold standard in cooking for their ability to distribute heat evenly for a consistent dish every time, like steak. A steak seared in a cast-iron skillet is so good! But what to do when your gorgeous cast iron gets rusty and crusty? Do not fear, there is a fail-safe easy method to restore your gorgeous cast iron to its former glory with a little elbow grease and know how you can make your cast iron great again.
Use Crisco or Hog Lard >NO OIL<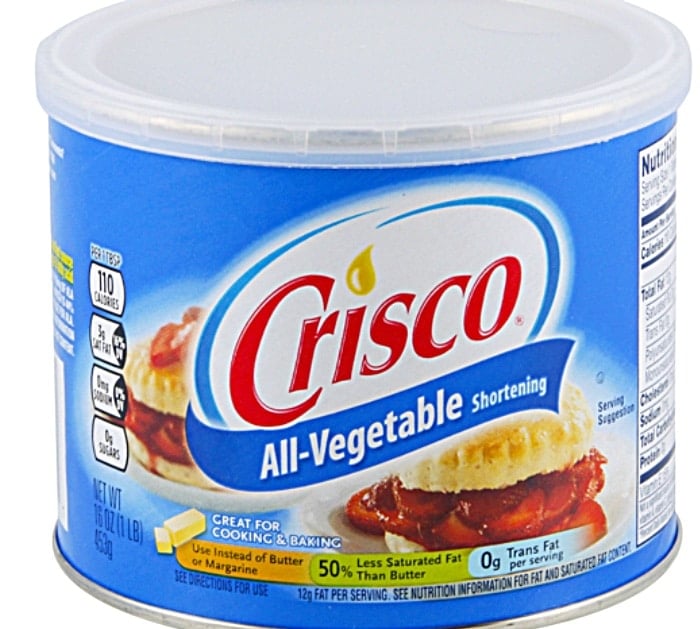 Materials: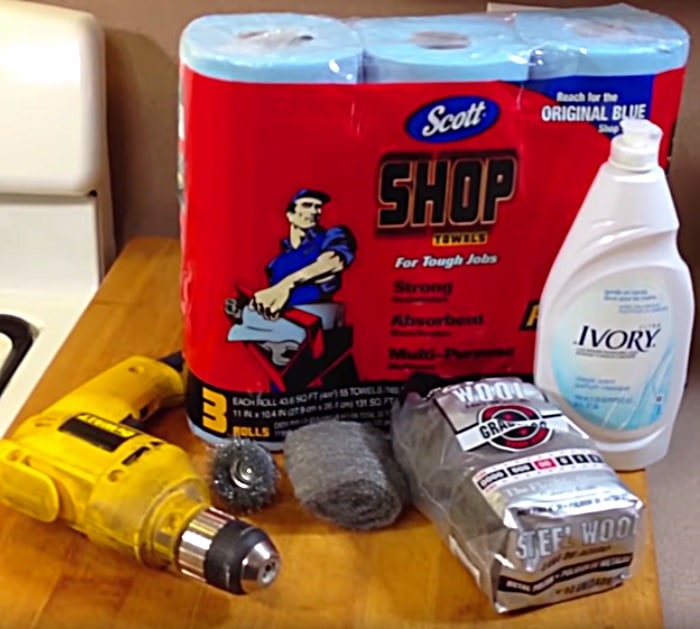 Then you set your oven on the self-cleaning cycle, put your cast iron in and let it run its full 2-hour cycle and leave the cast iron in there till it cools.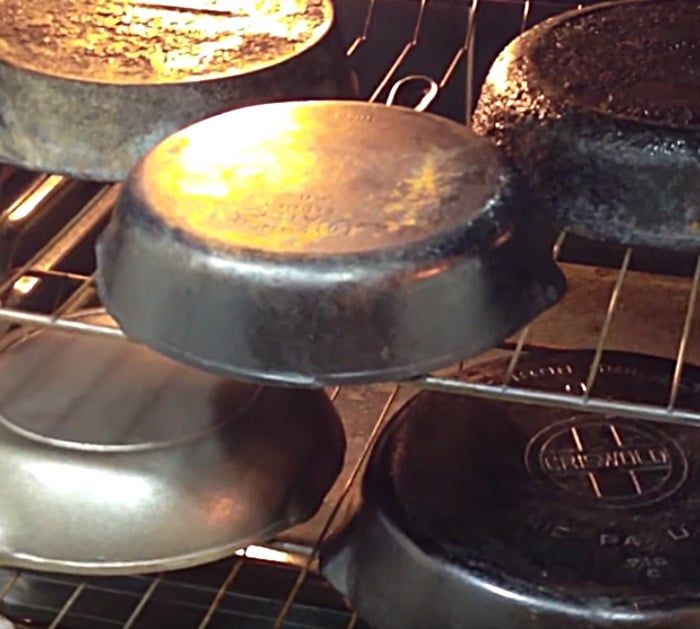 Then you take your (WARM) skillet to the sink and rinse off the rust and scour with a bit of steel wool. If you have really stubborn rust soak in a 50/50 vinegar and water mixture for 2 hours and scour again.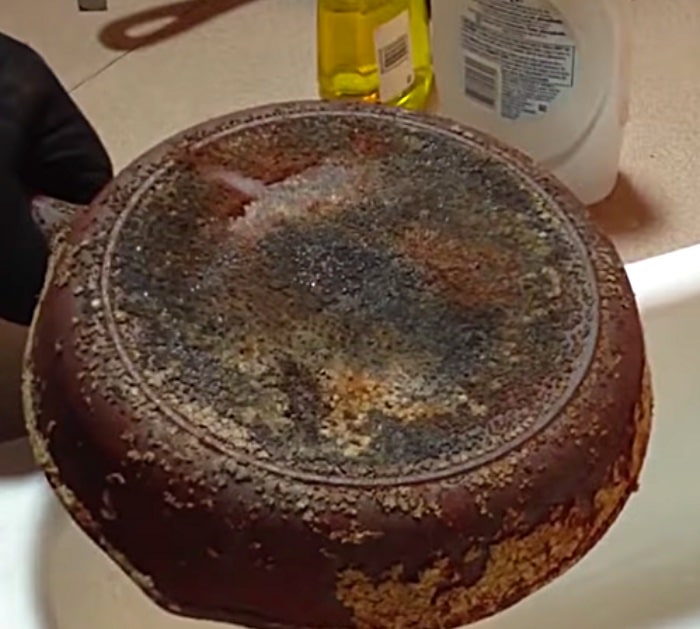 Then this is the same pan just rinsed and scoured.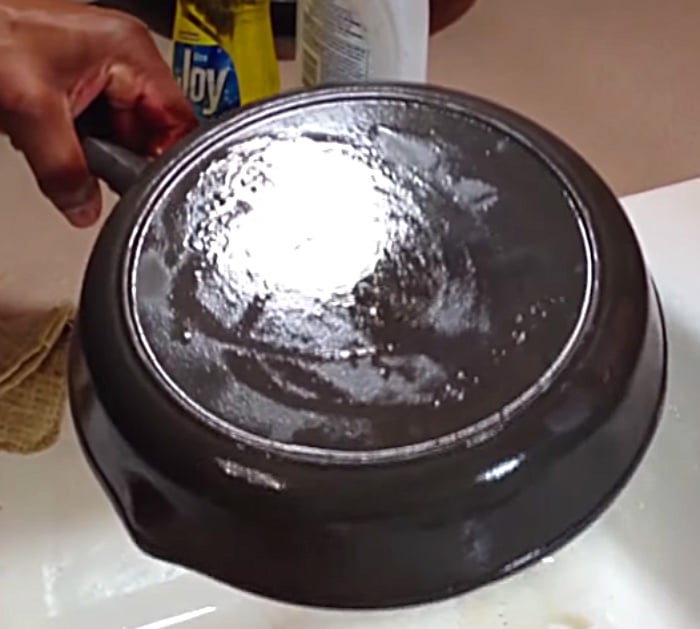 Then if you really have a pitted gunky surface you can run a brush cutter over it to make it silky.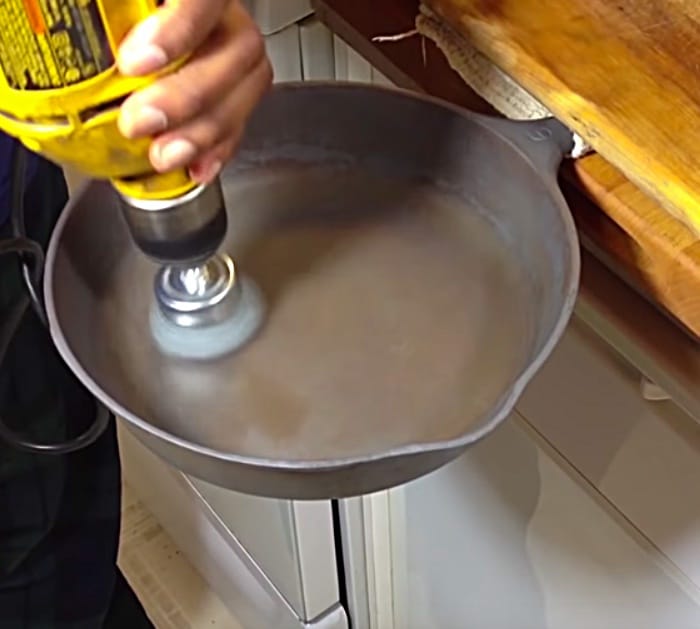 Then you rub the skillet generously with Crisco and wipe it all off before you you put it in a (300 DEGREE oven for 15 minutes) Take it out and wipe down again to remove excess oil pooling. AFTER the 2nd wiping place you skillet in the oven at (400 DEGREES for 2 more hours)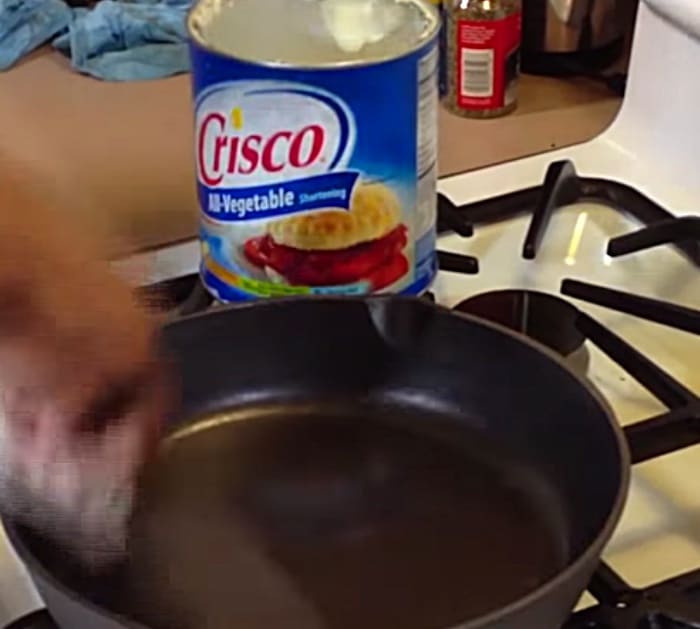 You can repeat the process one more time for good measure. There are also other tips for skillet maintenance in this video, please watch to really keep your beautiful result.
How To Season A Cast Iron Skillet
The post How To Properly Season A Cast Iron Skillet appeared first on DIY Joy.
Original source: https://diyjoy.com/how-to-season-a-cast-iron-skillet/