*We8217;re partnering with one of our favorites, Bed Bath & Beyond, to bring you these cool baking hacks and tell you about their big Holiday Weekend Sale going on now! Up to 50% off and Free Standard Shipping over $39 Sitewide!
The beginning of holiday baking season is here and it seems my mixer is on loop for so many wonderful reasons. There8217;s something about baking that just makes me happy. It seems I8217;m constantly creating goodies for parties at my kids8217; school, bake sales, and birthdays. I love whipping up fresh bread to go with soups, cinnamon rolls for Saturday mornings, and homemade chocolate chip cookies for my kids when they come home from school.
Baking is such an integral part of family life and I have fond memories of standing next to my mom in the kitchen as she mixed and stirred dough in a bowl, puffs of flour landing on my shirt.
Luckily today we have one of the greatest kitchen inventions in the past 100 years8212;the KitchenAid Mixer8212;to make baking a breeze.
We Love Baking Hacks!
Today, my own kids sidle up to me as together we measure ingredients like baking soda and vanilla and add them to the mixer to create delicious smells.  The KitchenAid mixer is a heaven-send and I use it daily, not only for baking, but also for some of the hacks below. I8217;ve used mine so much that after nine years, it was time for an upgrade. That8217;s why I was thrilled to score such a great deal at Bed Bath & Beyond this week!
Up to $100 off KitchenAid Mixers at Bed Bath & Beyond
For four days only, select  KitchenAid mixers are up to$100 off!  Also, save up to $40 on KitchenAid attachments, like the pasta roller attachment I8217;ve been dying to have. (I see it on all the cooking shows.)
Couple that with a Bed Bath & Beyond 20% off coupon (yes, it works on KitchenAid!) and that8217;s an extra $80 off! You guys8230;that is an insane deal!
Better yet, sign up for Beyond Membership for only $29 for the whole year and get 20% off your ENTIRE PURCHASE every single time + FREE standard shipping. No searching for coupons, no savings on just one single item8230;20% off everything, every time AND free shipping. That8217;s a deal that8217;s crazy to pass up on, especially with the holiday season upon us and so many great Bed Bath & Beyond sales coming up!
After your Beyond Membership 20% off discount and Columbus Day sale, you can get this  Kitchen Aid Professional 600 Series 6-Quart mixer (regularly $499.99) for a seriously sweet deal. (Make sure to see all the fun colors available!)
6 Brilliant Baking Hacks for Your KitchenAid Mixer
Besides all the delectable goodies like cookies, cakes, and breads that you can whip up in a Kitchen Aid mixer, here are some surprising baking hacks you may not have thought about before:
Baking is a way to unwind. It8217;s a way to connect with your children and grandchildren by making not only delicious things, but memories too. And although they may make things a bit more messy, I never turn my kids away from the mixer. 
Find more great baking supplies at Bed Bath & Beyond. (I love my French pastry roller and this cake decorating set. I use it all the time for my kids8217; birthday cakes.)
And don8217;t forget to sign up for your Beyond Membership where you8217;ll get 20% off your entire purchase every time you shop + free shipping. And I8217;m telling you, they8217;ve got some GOOD stuff coming up for the holidays!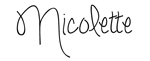 The post 6 Brilliant Baking Hacks for Your KitchenAid Mixer appeared first on How Does She.
Original source: https://howdoesshe.com/6-brilliant-baking-hacks-for-your-kitchenaid-mixer/