Oh man, you guys are going to love this! We are thrilled to partner with iRobot® on this sponsored post and introduce you to the Braava jet ® m6 robot mop. It8217;s what we8217;ve all been waiting for!
Just today, as I was on my hands and knees sponge-mopping my floor, I thought, 8220;Why am I doing this myself?8221; In today8217;s world of self-driving cars and ground-breaking technology, why am I still mopping my own floor?
Well, what if I told you you8217;d never have to mop your floor ever again? The iRobot® Braava jet ® m6 is here, it8217;s real, and it8217;s amazing.
Why I8217;m Never Mopping My Floor Again
I can easily spend over an hour mopping my floor each time. In a week, that8217;s time I could have spent going out to lunch with friends or getting my nails done. In a month, that8217;s about five hours that I could have freed up for myself to read a book, volunteer in my kids classroom, even run a marathon. 
Banal chores like sweeping and mopping seem like such a waste of time, and yet someone has to do it, right? Wrong. Today with the advanced technology of iRobot8217;s® Braava jet® m6, nobody has to mop ever again! You can literally leave your house and come back to freshly mopped floors!
Roomba
®

 Robot Vacuums + Braava jet

®

m6 Robot Mop = the Perfect Match

So many of our readers love iRobot® vacuums and it8217;s time to meet their match8212;the Braava jet® m6 robot mop. Both of these robot wonders will change your life for the better and you8217;ll wonder why you didn8217;t do it before. (Read the 7 reasons this robot vacuum rocks!)
If you already have an iRobot® vacuum, the Braava jet® is it8217;s perfect match. They are so cute together, like Lucy and Ethel, or Burt and Ernie, or Prince Harry and Meghan. (You can name your dynamic duo whatever your little heart desires. This is Rosy and Alfred 8212; Rosy after the Jetson8217;s housekeeper and Alfred Pennyworth after Batman8217;s butler.)
Aren8217;t they cute together? They are both so quiet and dutiful, going about their job nicely while I can get other things done. No more wasted time on sweeping and mopping. It has been a game-changer! One of the best decisions/purchases I have EVER made. 100% worth it.
And right now, select iRobot® cleaning robots are on sale!
You can check out the iRobot® Roomba® i7 robot vacuum here. 
And when you get used to not vacuuming, it8217;s only natural to never want to mop again either. This is where the iRobot® Braava jet® m6 comes in.
No More Wasting Precious Time
Meet Alfred, our Braava jet® robot mop. Getting him was like getting a new pet in our family; the kids were so excited!
They follow Alfred around, cheering him on as he cleans up their muddy footprints. 
Setting him up was so easy. Ten minutes out of the box and he was ready to get to work!
After using the iRobot® Braava jet® m6 robot mop for over a week, I don8217;t know how I went this long without it. It is crazy how it can attack dirt and sticky messes in all the hard-to-reach nooks and crannies a room. I let Alfred loose in my bathrooms, kitchen, and laundry room and he just quietly cleans around toilets, under kitchen cabinets, and among appliances.
What type of floors can the robot mop clean?
The iRobot® Braava jet® m6 is designed to clean hard floors like hardwood, tile, and stone. Just attach a Braava jet® cleaning pad and the robot automatically selects between the following:
Wet Mopping: Triple-pass cleaning and Vibrating Cleaning Head remove dirt and stains. Can be used on all well-sealed floors such as hardwood, tile, and stone.
Tips To Know:
Braava jet® m6 works best in smaller spaces, like kitchens, bedrooms, bathrooms, and laundry rooms.
Try the Braava jet™ Hard Floor Cleaner to add a long-lasting, fresh scent to your floors.
When attaching a Braava jet® m6 Wet Mopping or Dry Sweeping Pad, the robot automatically selects the cleaning method.
What are you waiting for? It8217;s on sale!
Are you ready to start saving precious time? Why exert stress, time, and energy mopping your own floors when a robot can do it for you?
Want an Alfred of your own? (Of course you8217;ll name him or her yourself!) 
Think of it as an investment. Time is money and you8217;ll be saving a ton of it with your very own iRobot® Braava jet®! I8217;m telling you, it8217;s one of those game-changers you will absolutely LOVE. Plus, it8217;s on SALE!
Right now, save up to $150 on select iRobot® Floor Care Robots.
Now there8217;s more time for what8217;s really important in life.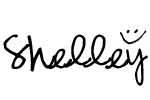 The post The New Robot Mop is Here and I8217;m Never Mopping Again! appeared first on How Does She.
Original source: https://howdoesshe.com/new-robot-mop/