We are honored to partner with Børn Shoes and St. Jude Children8217;s Research Hospital for this sponsored post. September is Childhood Cancer Awareness month and 100% of net proceeds from every pair of Meggs Too goes to St. Jude to help kids like Max fight childhood cancer.
When you think of heroes, people like firefighters and Marvel comic characters come to mind. Me, I think of Max and kids like him who are holding hands with cancer. Max and my daughter used to go to preschool together. His mom Lindsay is one of my sweet, beautiful friends.
On Christmas Eve of 2016, Max was diagnosed with Acute Lymphoblastic Leukemia. In fact, when I talked with him about it he joked, 8220;Yeah, when kids asked what I got for Christmas that year, I said8230;Cancer.8221;
Behind his huge grin and eternally optimistic attitude, I know the past three years have been heavy for this family. 
The Real Heroes: When Kids Have Cancer
Series of hospital visits, emergency rooms, medical scares, and a whole lot of unknowns have been a daily part of life. Over three years of grappling with cancer, Max has met so many kids like him, kids who are fighting their battles like superheroes. He's made friends and lost friends. In fact, they are attending two funerals this weekend.
But despite cancer being such a big part of their lives, Lindsay said something profound: I don8217;t want cancer to define us. I don8217;t want cancer to be what our family is about.
And for the most part, Max is as much a regular kid as the next. He8217;s playing baseball this fall and showed me his best fast pitch with a tomato from the garden. He fights with his brothers, mercilessly teases his mom, and tries to get away with late bedtimes and extra treats.
And that8217;s what makes Max, and kids like Max, real heroes. 
Did you know that every day 43 children are diagnosed with cancer? The average age of children diagnosed is six. 
And did you know that the average cost of a hospital stay for a child with cancer is $40,000 per stay? The statistics are sobering and the cost for these families is monumental, but if you look at the huge grin that lights up Max8217;s whole face, you see that childhood cancer is hard but hopeful. So hopeful. 
And St. Jude Children8217;s Research Hospitalis a big part of that hope. St. Jude's mission is to advance cures and treatments for pediatric catastrophic diseases. No child is denied treatment based on race, religion, or a family8217;s ability to pay. They are dedicated to helping kids with cancer and there8217;s a way you can help too.
Børn Shoes and #TakeComfortGiveHope
In honor of Childhood Cancer Awareness Month, Børn Shoes is launching their #TakeComfortGiveHope campaign in partnership with St. Jude Children8217;s Research Hospital. Børn just released a limited-edition color of one of their best-selling bootie styles – the knit Meggs Too Sock Bootie – with 100% of the net proceeds (no less than $90/pair) directly benefitting St. Jude.
It8217;s a gorgeous boot for fall and you can support Max and kids like him by rocking it!
The Meggs Too is a knit fabric bootie with a cushioned microfiber footbed and rubber outsole that makes this shoe crazy-comfortable.
It8217;s a beautiful navy blue and hits around the lower calf. Heel height is three inches and the Meggs Too go great with cut-off jeans, a skirt, or a dress. 
If I can support Max in this one small way, you bet I will.
For the month of September 2019, Børn Footwear will make a donation to St. Jude Children's Research Hospital for each purchase of our Meggs Too bootie in the exclusive  bornshoes.com Navy coloration.
Go here to select your size and feel great that you are supporting childhood cancer research and treatment for the thousands of little heroes fighting every day just to be regular kids.
Other Ways You Can Help When Kids Have Cancer
The statistics are only too real. Someone you know may very well have a brush with childhood cancer. I asked Lindsay what things have helped her and her family the most. We all want to help, but sometimes don't know how.
We talked as the sun set over the mountains and the wind rustled the grain in the field behind Lindsay's home and the boys were inside watching TV.
For Lindsay, the thing that helped the most was unconditional support. Sure, the meals and blankets when Max was first diagnosed were nice, but it was the weekly heart text from a friend or Max's friends coming to burn some time with him in the hospital. It was the neighbor who dropped by a gas gift card or the sister who sent a handful of gift cards for restaurants right by the hospital. And most of all, it was still being a natural friend through the ups and the downs.
April 28, 2020 is a big day for the Jones family. It's Max's last chemo day and there are lots of emotions. For three long years, cancer has been an ever-present part of life, like a shadow moving across the walls but cancer doesn't have to be their future.
As I tuck my kids in at night and kiss their foreheads, I can't help but think of Lindsay doing the same. I imagine her helping Max take his handful of chemo pills before bed and then holding him extra close before saying family prayers, already thinking about what the next day could bring.  
If Max can wake up each day with a smile, I can find plenty of things to be grateful for.
Every single day children are learning how to still be kids while living with cancer. But cancer should not define who they are. They are future ballerinas chefs, firemen, and doctors. If we can help them fight their battles, we will. Check out the Meggs Too and step out this fall looking great and feeling like you've made a difference.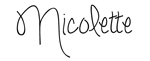 The post The Real Heroes: When Kids Have Cancer appeared first on How Does She.
Original source: https://howdoesshe.com/the-real-heroes-when-kids-have-cancer/