*Thanks to Facebook Marketplace and ShopStyle for sponsoring this post. We8217;ve found the coolest new place to shop and you should know about it!
There are a few phases in a mom8217;s life when you dive into uncharted waters. For me, it all started with my first baby and all the firsts that come with raising a child. There was her first day of Kindergarten, where I stood by the door holding back tears while she happily walked into her classroom without me. Next was the first time she came home in tears because of hurt feelings on the playground. Over the years I have been surprised by one coming-of-age milestone after another and now a new unknown8212;middle school.
So for some friendly advice (and fashion inspiration), I8217;ve relied on my niece who is going into 7th grade this year. She8217;s got the inside scoop on what8217;s cool for middle school.
Those of us with memories of middle school know there are plenty of firsts on the horizon and the best way to tackle a new adventure is with confidence. And nothing helps build a kid8217;s confidence for a new school year quite like new gear. 
We can all relate. I still remember the wide-leg jeans I debuted on my first day of middle school. Dang, I felt like such a fashionista in them! And if you8217;re looking for a cool new place to shop, with unique items at killer deals, I8217;ve got to tell you about Facebook Marketplace. My niece is rocking some Marketplace items here and she gave everything two big thumbs up. And with this 12-year-old8217;s endorsement, you know Facebook Marketplace is pretty cool.
Three Things You Should Know about Shopping Facebook Marketplace
1. It8217;s a great place to find unique items.
Kids today are all about swagger. As my kids8217; hip-hop dance teacher taught them8230;swagger is the way you express YOU. It8217;s confidence, it8217;s unique to you, and it8217;s an outward expression of your personality. 
Nothing says swagger like finding those cool pieces that showcase parts of who you are. And Facebook Marketplace is the hotspot for unique items. If you like fun and quirky, they are a vendor you don8217;t want to miss! I fell in LOVE with this cool pencil case. (And check out this awesome banana one!)
Also cool for school are these cross-body bags. 
They8217;re very gender-neutral and can tote essentials like water bottles, electronics, school supplies, and hygiene products (nice and discretely, I might add).
2. You can score some amazing deals!
Back to school shopping doesn8217;t need to be stressful or expensive when you shop Facebook Marketplace from the comfort of your home or phone.
It8217;s super easy to shop8212;just go here (make sure you8217;re logged into Facebook) and you can start browsing thousands of cool new items from multiple vendors and tons of great brands. 
Marketplace is an awesome spot to shop for electronics, like laptops, iPads, tablets, smartphones, and all things music. Note that some items are certified refurbished and some are new. You can read item and vendor reviews to help you make a decision.
I got these Beats by Dr. Dre URBeats 3 headphones from Marketplace and they are certified manufacturer refurbished. They were nearly half the price as new ones and they work great!
This Ultimate Ears Wonderboom is too cool for school!
If you don8217;t have a portable speaker, you absolutely need one. They are so fun and come in super handy. My kids take ours out on the trampoline and do dance parties (yes, my neighbors are sick of hearing 8220;Old Town Road8221;). We take our portable speaker on camping trips and family reunions to blast music and party.
3. Payments and shipping are fast, easy, and reliable.
I8217;ll admit I was a little reluctant to purchase something from Facebook Marketplace for the first time. I wasn8217;t sure what the buying and shipping experience would be like.
Let me tell you straight up: It was very easy to purchase items. When you8217;re ready to buy, you simply click 8220;Checkout8221; and enter your info like usual. The one thing different from other buying experiences is that there won8217;t be a 8220;Cart8221; that holds all of your items. You purchase each Marketplace item separately, and it8217;s super easy because your info is saved and auto-filled. So it8217;s fast and convenient.
And what8217;s cool is that you get Facebook alerts when your items are confirmed, billed, and shipped which is super helpful. No matter where I am, I can see on my phone the status of my items via Facebook. 
Shipping: Each item shipped within 24-48 hours of when I purchased it. I entered my niece8217;s address so she could get some fun new surprises for school and they all arrived in great shape within a week on her doorstep. (Which I was slightly nervous about because they live out in the country in Idaho. But everything arrived like clockwork!)
You can even get gift cards like this one from Under Armour that are emailed to you within a day.
So hop over to Facebook Marketplace and check it out! Browse around for unique items and great deals that will have your kiddos prepped and ready to show the new school year their swagger!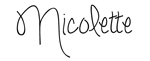 The post Three Things You Should Know about Shopping Facebook Marketplace appeared first on How Does She.
Original source: https://howdoesshe.com/shopping-facebook-marketplace/