Today, as I'm listening to my kids fight over who took the last cookie in the jar and who put their stinky foot in so-and-so's face on purpose8230;I sink into my pile of laundry and think of the four eternally long weeks  still ahead until school starts. 
It's officially the summer slump and we're all feeling it. 
At this point, it's the halfway point of the ultimate parenting marathon and I don't know about you, but I've got some major side stitches and leg cramps going on right now. To get past the summer slump, here are some great ideas to try.
Summer Slump Survival Kit: 11+ Great Ideas To Get You to the Start of School
Cheap and easy activities to get you out of the house.
Most of the time, just a change of scenery is all it takes to hit refresh and turn "boredom behavior" around. Here are some cheap and easy activities you can do to break the day up:
Give your kids chances to earn money.
Instead of buying all their back-to-school clothes and supplies, let your kids earn them. It's so good for kids to earn their own money and then learn how to manage it. Here are some money-earning ideas that can eat up a great chunk of summer:
Money-making list: Create a list of things you need done around the house and the money you are willing to pay for a job well done. Let your kids sign up for which chore or chores they'd like to do and then payout when they're done.
Ask around: A lot of times your neighbors and friends have chores they'd love to pay someone to do as well. Help your kids create and deliver flyers that advertise their skills. Maybe mowing the lawn, raking leaves, cleaning, dog-walking, or doggie poop cleanup.
Host a summer camp: At this point in the summer, many parents are feeling the same way. Most of the camps are done and parents are looking for ways to entertain their kids. It can be as simple as your children hosting a two-hour babysitting drop-off, or organizing a fun water play day where they charge a small admission. (You may want to read the Dos and Don'ts of hosting a summer camp first!) 
Give them a project.
Giving kids a focus and a purpose for a few days is a great idea. Give them projects that can spark their creativity or hone in on their organization skills. Some ideas to get you through the summer slump are:
Remember all the things you love about them.
When my kids are about to drive me insane, I try to think of all the things I love about them. I look at them individually and think of all their amazing qualities. Remembering that we've all been cooped up together for the past six weeks helps me cut them some slack. 
Have a playdate swap to get through the summer slump.
Get with a friend or group of friends and initiate a playdate swap schedule. It will give you a few hours a week of much-needed peace and sanity, plus the kids will have fun with friends.
Plan one last hurrah.
Break up the summer slump with one final hurrah8212;an activity that you can put on the calendar to look forward to. It can be as simple as camping in your back yard or visiting a nearby state park. Mark it as the final event of summer to make it feel special and bring closure to a fantastic summer.

Rally your pals.
Sometimes the only way to maintain your sanity during the summer slump is to rally your pals. Go to a movie, go out to dinner, or head to the pool sans kids. When you've been around kids all summer long, it's important to get in some adult-only time too.
Record end of Summer Interviews. 
This is one of my favorite things to do with my kids and they become treasures to look back on. A few times a year, I video interview each of my kids on my phone. I have interviews dating back to when they were toddlers. At the end of summer, pull in your kids and ask them a few questions or have them tell you a few stories about their summer highlights. You could ask:
Back to school shopping.
With the finish line in sight, end the summer strong with some back-to-school hype. Go back to school shopping, have a fashion show, or try some of these fun back-to-school traditions!
So if you've stopped to catch your breath along the summer vacation trail, don't worry, you are not alone. There are thousands of us right there with you. Pull up a boulder, grab a drink, and then let's get up again and finish this race.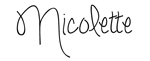 The post Summer Slump Survival Kit: 11+ Great Ideas To Get You Through appeared first on How Does She.
Original source: https://howdoesshe.com/summer-slump-survival-kit-11-great-ideas-to-get-you-through/