The future holds some exciting new trends and if you want to get ahead of the game, check out what's going to be hot in 2020. These food, fashion, home, and baby name crazes are sure to rise to the top.
2020 Trend Predictions
What8217;s hot in food?
Convenience: There's been a huge shift in the way we get our food. Where the 1950s brought a huge wave in fast food (and McDonald's was born), today's food is all about convenience. In 2020, expect your favorite eateries and grocery stores to get even more convenient. Food delivery services will be bursting, as will meal delivery kits that come right to your door. Grocery pickups and deliveries will become even more prevalent.
Honest food: Today people are more and more concerned about where their food comes from what exactly goes into it. Already companies are starting to be more transparent about what ingredients go in their food and consumers are reaching for more honest options, like no artificial colors, flavors, or sweeteners.
Meatless meat: Move over animals8230;there's a new meat in town and if you've got beef about it, too bad. Burger King recently put a meatless burger on their menu and more restaurants are expected to follow suit.
Puffs and Pops: Along with the trend of convenient food, the hot 2020 trend snacks will be "puffs" and "pops." Puffed snacks aren't just for babies anymore! Adults and kids alike are snacking on chickpea puffs and water lily pops.
What's hot in fashion?
Athleisure: Will probably never die. Athleisure is just to comfortable and functional to give up. You won't go wrong with a great pair of leggings, tennis shoes, tee, and a cross-body bag.
What's hot in home decor?
Unusual-shaped mirrors: For new decade trends, start thinking out of the box. Oversized round mirrors are going to be a big thing in home decor, along with other unusual shapes (like this cool eye mirror).
Recycled materials: Sustainability is huge for the future and that means in home decor as well. Mixing new and vintage items will be a huge trend. Browse around a thrift store to see what pieces you can curate with new ones on a shelf or desktop.
Formal living rooms and dining rooms are extinct: Decades ago, homes were equipped with formal living and dining rooms that were used on rare occasions. Today those extraneous rooms are all but extinct and the 2020 trend is seeing families move toward open floor plans and smaller, more functional spaces.
Less storage: Many of today's families are downsizing, especially in larger cities, so that means getting rid of the unnecessary. With a big push toward minimalism and the fact that most of our books, documents, and music are stored digitally now, there's not a huge need for massive shelves and storage.
What baby names will emerge?
Baby names are often influenced by popular culture, but what is certain, is that unique names are trumping traditional names like John and Kate. Here are a few that may well be trending in the new decade:
As always, the best trends are the ones you blaze yourself, so if these 2020 trend styles aren't ringing true, go make some that do.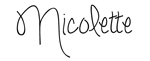 The post 2020 Trend Predictions: What's Gonna Be Hot appeared first on How Does She.
Original source: https://howdoesshe.com/2020-trend-predictions/