Do you remember your family vacations as a kid?
I do. I remember our first family trip to the beach.
I remember piling into the mini van with way too many passengers and way too much stuff, pool noodles swinging across the back seat and hitting me in the head as we went over each bump in the road.
We stopped at Waffle House after driving all night long and I thought it was the best restaurant in the world. When we pulled up to the beach after 18 hours in the car, waves crashing into the shore, I thought it was paradise.
I remember the smell of the salt water, crab dinners with the family on the balcony and sand in our hair for days.
My parents didn8217;t have a lot of money, but they always made family vacation a priority. Any money they spent on vacation was completely worth it. I8217;m so grateful they did because those memories have stuck with me forever. And now, I get to create them with my own family
The Best-Kept Secret in Travel
We all dream of traveling more; of visiting places on our bucket lists and creating fun memories with our families. But travel gets expensive, especially when you bring the whole family along. Did you know the travel industry has a big secret they8217;ve been keeping for a long time? It8217;s called wholesale travel and until now, the general public has never had access to it.
When you search for hotels, cruises, and resorts on discount sites like Travelocity and Expedia, you8217;re not actually getting the lowest price like you think you are. These sites have picked up all their deals from the wholesale travel market and then marked them up to make a profit.
Understandable, but how cool would it be to just get the wholesale price yourself? Well, guess what? Now you can!
It8217;s called a wholesale travel club and it allows you to gain access to all of the wholesale prices that Expedia and Travelocity do. But now YOU get the bottom line price, and not a middle man.
It8217;s super cool and helps you save tons of money on rental cars, hotels, cruises, vacation packages, excursions, and flights. Here8217;s how it works.
How Wholesale Travel Works
Have you ever wondered why hotels and flights that aren8217;t full don8217;t just drastically drop their price to fill them? Well, the truth is, they do. We just don8217;t see them.
When hotels have empty rooms they want to fill, they sell those rooms in something called the wholesale market. This is a secret little nook in the travel industry where you can save tons of money on everything travel-related: cruises, rental cars, hotels, travel packages, flights, and more.
So why can8217;t everyone see these prices? The general public doesn8217;t have access to this wholesale market. In order to access them, you have to join what8217;s called a wholesale travel club. Think of it like a Costco membership or a Netflix subscription. To access those amazing chocolate coconut almonds or the hottest shows on TV, you have to be a member of have a subscription.
2 Ways To Access Wholesale Travel
A wholesale travel membership acts as much like booking sites you8217;re already using (Kayak, Expedia, etc.), but it grants you access to wholesale travel. These are the bottom-line prices. NO MARK-UP.
You log on, search for wholesale travel deals, and can even compare the prices to other popular booking sites in real-time. They have over 400,000 hotels, flights, rental cars, cruises and activities in their system (which, by the way, is growing daily).
There are two easy ways you can access this wholesale travel site:
Get a free Buddy Pass: This is a totally free and no-risk way to try out wholesale travel. You create an account, access the site, and start searching for deals. The Buddy Pass is good for 6 months and you are able to book any and all travel you want during that time. The catch is that with a Buddy Pass, you only get half of the savings that members get. Still a great deal. Still better than other discount sites, so still awesome. And if you want to upgrade to get the full savings, you can do that at any time. Also to note: Buddy Pass members don8217;t have access to cruises and flights. But full membership does.
Sign up for a membership: This works similar to Costco or Netflix. To get full access to 100% of the wholesale travel savings, you8217;ll want to sign up for a membership (choose the first option in purple). There8217;s a one-time fee of $100 (yep, just one time) and then it8217;s $30 per month, just like a subscription. You can save up to 70% off of popular destinations worldwide, even Disney Resorts and 5-star hotels. Plus, you can rack up travel rewards credit and earn FREE travel.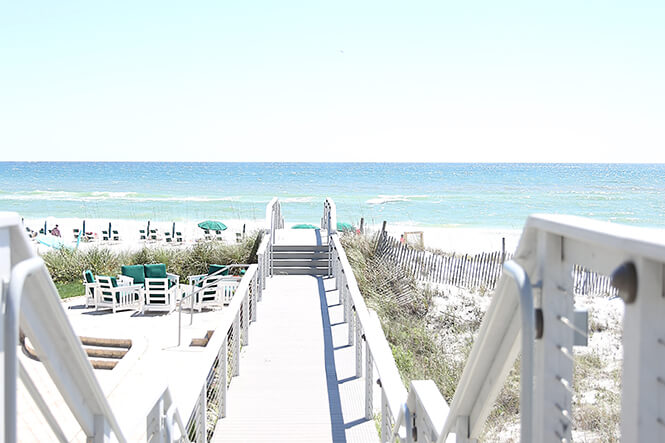 Examples of Savings
When we heard about the wholesale travel club, we knew we had to test it out extensively before we told you about it. (Which meant lots of travel, so don8217;t feel too sorry for us.) It8217;s crazy how much our team has saved on travel. Shelley booked the Ritz in Maui and saved $600 on her trip. That more than payed for her membership in one trip! Missy scored a 4-star hotel in Sedona, Arizona for spring break and saved $300.
One of our team members had already booked a trip to Hawaii before we8217;d heard of wholesale travel. She looked up her hotel (which she had already paid for through another booking site) and realized she would have saved $500 by booking through the wholesale travel club. $500! In one trip, she would have paid for a year8217;s membership! The savings are real and they add up. All of our experiences with our wholesale bookings have been positive.
And if for some reason you find the same hotel cheaper elsewhere, you are credited back 110% of the difference. No questions asked. That8217;s pretty cool.
Sign Up Now
So start saving money on travel now!
Get ALL the savings here with a wholesale travel membership.
Try out the Buddy Pass for free and get access to half of the savings.
Either way, it8217;s a great decision. A win-win.
Start making your dreams of travel a reality. Get out there and start crossing off your bucket list. Explore new places, show your kids the wonders of the world, or just relax on a beach. We can8217;t wait to see where you go! Oh, and if you want to be the first to know about the latest travel deals, tips, and secrets, join our HowDoesShe Travel Group.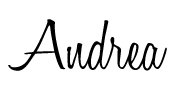 The post Best-Kept Secret: Using Wholesale Travel To See the World and Make Amazing Memories appeared first on How Does She.
Original source: https://howdoesshe.com/wholesale-travel/