***This post was sponsored by our friends at Etsy and ShopStyle, but all opinions are our own! We all shop and ADORE Etsy and supporting all those small business owners there!**
I woke up this morning, a little in shock when I felt the cold air hit me as I stepped out of bed. No doubt, Fall is upon us, and though I8217;ll miss the warm Summer nights, there8217;s something to be said about those crisp evenings surrounded by family.
Soups.
Leaves.
Apple Cider.
Cozy Sweaters.
Halloween.
Pies, and everything pumpkin.
I8217;d be lying if I said it didn8217;t all get me super excited!
Every year, around this time of year, my kids and I work together to empty the tubs of Fall decor from our garage. I love seeing their childlike excitement as we decorate our house for the upcoming season. Long gone are the bright teals, greens and pinks of Summer decor and instead, we welcome the rich orange, reds and yellows of Fall. (Mixed with the black and white of Halloween decor!)
Here are 5 simple tips to getting your house Fall ready and a few of our favorite Fall Etsy finds that are bound to get noticed!
---
1. Pick a color scheme.
Stick with a traditional orange/black for Halloween. Choose a more cream/brown neutral palette. Whatever your jam, is stick with that scheme throughout your house so all the decorations are cohesive and flow. Banners are a really fun way to add that color scheme throughout your house. They8217;re festive, while still being subtle. I found the gingham banner HERE and felt ball banner HERE. (Will felt ball banner ever get old!? NEVER!) They8217;re perfect for the Halloween season, but I think you could even use them for a birthday party or themed party any time of year! They8217;re truly easy to incorporate anywhere! Plus, Who can say no to black and white gingham!?

2. Consider and use a variety of 8220;levels8221; of decor.
Don8217;t just sit decor on your shelves, but rather, use your ceiling, back of the piano, or even the floor. I hung these bats from the light fixture in my kitchen and I think it8217;s a fun touch! Get that decor noticed at eye level, but create levels so eyes are drawn everywhere! These bats are the same I used on my porch. They8217;re great quality and easy to decorate with in OR out! I also brought in another felt ball garland and hung that. I like to use similar decor in different areas. It again, makes things a little more cohesive.
3. Decorate inside AND outside.

Of course every notices the insides of your house when they come over, but MORE people see the outside of your house. Don8217;t be afraid to take the decor OUTSIDE. I love these darling bats hung from the porch. They8217;re subtle, but get noticed. Every time someone drives or walks by my house. Those little, whimsical and slightly creepy guys get noticed!
These specific ones are made for outside, so they hold up better. You can get some for your house HERE. 
Pillow are a cost effective way to decorate for the changing seasons/holidays. It8217;s so easy to throw a new pillow case on a pillow and go. Those pillows don8217;t have to be JUST on the couch! Stick some on the chairs outside or even on a mantle. One fun way to make things special for your kids is to even throw a few holiday throw pillow on their BED!
This darling 8220;spooky8221; pillow was found HERE.
5. Shop Etsy for all your Fall (and holiday!) decor.
I can not tell you how much time and effort Etsy saves me. There are SO many darling things to choose from 8211; from minds MUCH more creative than mine! Etsy is my go to for handmade seasonal decor. But warning, once you start looking around, you won8217;t be able to stop.
Now, I8217;m just going to sit back and wait for those trick or treaters!
Happy decorating!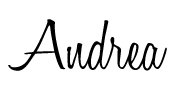 The post 5 Tips for Easy Fall Decor appeared first on How Does She.
Original source: https://howdoesshe.com/5-tips-for-easy-fall-decor/