***We are so excited to team up with Stitch Fix on this sponsored post. All opinion are honest and my own! I truly love Stitch Fix!***
Shopping For Kids Can Be Hard!
Life with kids can get overwhelming. It often seems like I have 50 places to be at once, and let8217;s be honest, I8217;m only one woman! I8217;m constantly looking for ways to simplify life, and I8217;m so excited to be one of the first to tell you about one amazing way to simplify while saving you TONS of time and energy!
With 5 kids, keeping up with their growth and wardrobe can get a bit out of control. They grow like weeds and it8217;s tough to keep all their clothing needs straight. Now that my older kids are getting to the point they have an opinion on what they wear, it8217;s proving even more difficult. It8217;s too tight. It8217;s too loose. It8217;s too sparkly. It8217;s not sparkly enough. There8217;s always someone grumbling. And let8217;s be honest, shopping? Pure torture. It8217;s a good thing they8217;re cute!
Stitch Fix is making it all easier.
Perhaps you8217;ve tried Stitch Fix for your own wardrobe and already know what an awesome company and service they provide. (You can see some of our experiences HERE and HERE), but did you know they JUST launched a line for kids!? It8217;s true! Now you can have someone ELSE dress your child, and have the items sent straight to your door. It8217;s literally the best thing ever. Even the packaging screams 8220;HAPPY!8221;
This is how it works:
You and your child fill out a detailed style profile.

You can tell about your child8217;s favorite colors, patterns or what their activity level is like. I love this 8211; especially for my pickier older kids because they get some control over what is being sent! Making them a part of the process really helps them to feel in control. You can also specify what price range you8217;d like things to be in. The more specific you or you child is, the better! All these questions help your stylist to pick JUST the perfect items for your kiddo!

2. You pay a $20 styling fee.

This pays for the service, BUT the $20 also applies as product credit towards the items you decide to keep!

3. You get a package with 8-10 items, handpicked for your kiddo, sent to your door to try on at home.

Yep, no dragging your kids to painful try on sessions in the store dressing room. You can schedule these Fixes to come ANY time. If you want them to come at every season change, awesome. If you want them to come once a month or twice a month, that can happen to. You could even do a one time Fix, for say, back to school. You8217;re not locked into ANYTHING. I love that!

4. Pick what you want and send back what you don8217;t like!

Anything that doesn8217;t work, you ship back in a prepaid shipping envelope 8211; easy peasy! If you keep all 5 items, you get a 25% off discount too! You also fill out a note to your child8217;s stylist telling them more specifically, what worked and what didn8217;t and why. This helps them to improve for next time (if there is any room for improvement)!
So I8217;ll be honest, I was most nervous about PRICE and QUALITY when it came to my kids8217; fixes. MY kids (more some than others) are REALLY hard on clothes and heaven knows they grow like weeds. I don8217;t want to be spending a ton of my moolah on kids8217; clothes. I was SO happy to see that 90% of EVERYTHING in my kids8217; fixes were under $20. Even jeans! I call that #winning.
Even my 2 year old agreed! (Can we please all drool over this gorgeous Hanna Anderson unicorn dress she got in her Fix? To die for cute!)

My kids loved filling out their style profile because they really got to tell the stylist, who they were and what they liked to do. I was SO surprised to see how well the items in each of my kids8217; Fixes really DID fit their personalities. And I would be remiss to not tell you how EXCITED they were when those happy yellow and rainbow boxes came to the door addressed with THEIR names! I was honestly amazed how Stitch Fix NAILED all FIVE of my kids8217; Fixes. That takes serious attention and TALENT!
Let me show you each kids8217; favorites
(We didn8217;t get photos of everything. There was SO much!).
Renaissance Man!
My oldest son prefers to dress a little more formal. A Renaissance man,  he prefers a good book over anything and is constantly asking 8220;Does this match?8221; He loved this comfy button up with the best jeans EVER. These flex jeans have a lot of stretch so he can put the book down, and hit the basketball courts. Plus, they were under $19! His box was full of everything from church slacks to the ever reliable Hanna Anderson tee.
My twins are finally at the age where they8217;re forging their own way in the world and becoming more and more NOT alike. I loved that Stitch Fix was able to identify their individual personalities.
Our Cowgirl
O loves all things girly, but usually ends up getting whatever she wears dirty. It8217;s not uncommon to find her in a dress and cowgirl boots covered in cow poop. She adored this romper, and please note the gorgeous ruffle detail and embroidered flowers! SUCH good quality.
The artist!
R is an artist. A free spirit that never sees a bad day, this boho inspired outfit made her jaw drop. SHE LOVED IT, and I couldn8217;t help but feel it was made JUST for her. (P.S. Does this outfit come in my size?) Did I mention Stitch Fix even has shoes?

The wildcard!
Then comes the 4 year old. Let8217;s just say, it took an act of congress just to get him IN clothes. He8217;s my wild card. Always in some mud puddle or hanging from somewhere he shouldn8217;t be. He needed clothes that kept up with HIM, and Stitch Fix delivered. He told me 8220;These shorts are soooo comfy!8221;
We were happy to even see some familiar brands we already love and buy 8211; like Under Armour!
He8217;s definitely giving Stitch Fix TWO BIG THUMBS UP!
Our Baby!
Lastly, the baby of the family. She didn8217;t want to miss out on the Stitch Fix fun! For her I asked her stylist specifically for dresses. She LOVES them. Plus, as she grows, they8217;re easily thrown on with a pair of leggings (which my stylist also sent!) in the Fall-Spring. S is a little ball of white haired energy. She8217;s usually dancing, singing, and making farting noises like her big brother. (oh dear.)
This camo printed t dress was not only DARLING (again, is this in my size?), but it was cool for Summer and she could run like the wind in it. Girly, with a little edge8230;just like her. I loved the detail on the sleeve too!
I have been a Stitch Fix fan for a long time, but their new kids line (JUST launched today) knocks it out of the park. Not only are the styles kid friendly, great quality AND affordable, but they also save ME so much stress. No annoying trips to the mall with kids in tow. No worries about dressing them for a special occasion or when the seasons change. I just schedule a fix and let a REAL stylist do the work. Plus, my kids are happier because they can have a say in what styles they get and they can try on clothes from the comfort of home.
It8217;s really making my life SO much easier and I can8217;t wait for you to try it! You8217;ll be jumping for joy once you do!
So go ahead and schedule your kid8217;s first fix HERE.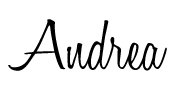 The post Simplifying: Shopping for Kids with Stitch Fix appeared first on How Does She.
Original source: https://howdoesshe.com/simplifying-shopping-for-my-kids-with-stitch-fix/