The West Coast has so many amazing gems8212;breathtaking coastline, historical landmarks, and culturally rich cities. After falling in love with the Oregon Coast and the unforgettable Redwood National Park, it seemed a natural progression to head south to San Francisco, the original Mecca for the 19th Century Gold Rush.
You can sense the hallowed history of the city in every building, every landmark, and every rocky hill and jutting peninsula. Ghosts of the city whisper tales of native Yelamu tribe, old miners, devastating earthquakes (including the great earthquake of 1906 that swallowed whole buildings, left 250,000 homeless, and caused practically the whole city to be rebuilt), and the hundreds of thousands of Chinese immigrants who made their homes there.
San Francisco has a fascinating history.
Perhaps that8217;s why it attracts so many visitors every year. If you8217;re going to San Francisco8230;be sure to wear flowers in your hair and hit up some of these favorite things to do.
The Best Things To Do in San Francisco
1. Tour each district.
The unique thing about the city of San Francisco is that is is comprised of around three dozen districts (or neighborhoods) and each has it8217;s own vibe, culture, and charm. If you have time on your visit, it really is worth it to drive through as many districts as you can. It helps to look at a map of San Francisco.
We took a Big Bus Tour that let us hop on and off different stops for two days. This was great because we didn8217;t rent a car. 
(Image via Google Maps)
You can get a feel of all the districts here, but some of the notable ones include:
You8217;ll even find the house from Full House in this neighborhood!
Nob Hill: Some of the best views in the city and where you8217;ll find the iconic San Francisco cable cars.
2. Golden Gate Park
Golden Gate Park is a desert sand dune turned 1,017-acre park oasis. It hosts the Japanese Tea Garden, California Academy of the Sciences, and Golden Gate Park Windmills and Tulips. If you have time, rent a bike or take a Segway tour of this immense natural beauty. You might even encounter a family of bison!
3. Walk or Bike across the Golden Gate Bridge.
Until you8217;ve seen it, you don8217;t truly comprehend the beauty of the Golden Gate Bridge. Being near this bridge is an emotional experience you never forget. 
You can ride over the Golden Gate bridge on top of a double decker bus like we did, and feel the ocean wind in your face and sense the majesty of this landmark. Not wanting the magic to end, we decided to walk back across the Golden Gate bridge and I8217;m so glad we did. It8217;s 1.7 miles long, very windy, and a bit chilly, but it8217;s an experience that will stand out in my mind forever.
The view from the bridge is incredible.
Sausalito, California (above): a cool community on the shoreline where you can visit, eat, and shop.
Many people bike across the bridge as well, for another cool experience.
Fun fact: the total length of wire used in the main cables on the Golden Gate Bridge is 80,000 miles. That8217;s enough to make it around the Earth three times! 

After walking or biking across the Golden Gate Bridge, you can enjoy being in its shadow by walking/biking on several well-manicured paths in and near Fort Point National Historic Site.
4. Hit the beach.
There are several beaches in San Francisco, but while you8217;re at the Golden Gate Bridge, plan to stay a while and enjoy either Baker Beach or Fort Point National Historic Site. Both have great beaches and equally great views of the Golden Gate Bridge. It was cool to watch people fishing, wind surfing, and kite surfing.
5. Toss a Frisby at Crissy Field
Crissy Field used to be an abandoned military airfield. In 2001 it was transformed into the Golden Gate National Recreation Area. It's a great place to bike, walk, picnic, enjoy the bay, and hang out with friends and family. When we were there, there was a lively kickball tournament going on which was hugely entertaining to watch.
6. Get chocolate and ice cream at Ghirardelli Square.
A beacon bayside landmark since 1862, Ghirardelli Square is a historic and delicious stop along your San Francisco trip. It was originally a chocolate factory built by Domenico Ghirardelli, born in 1817 in Rapallo, Italy. Ghirardelli was a confectioner's apprentice who came to San Francisco where he and his friend James Lick fueled the California gold rush pioneers with coffee, spices, and of course, chocolate.
Today Ghirardelli square lures visitors in the same way as it originally did8212;with shopping and chocolate. At night the Ghirardelli sign lights up the bay front almost like a lighthouse. The old Woolen Mill building was converted into a chocolate heaven with all sorts of confections: drinkable chocolate, dipped chocolates, chocolate strawberries, ice cream sundaes, and more.
7. Take in the scenes at Fisherman8217;s Wharf.
Fisherman's Wharf is near Crissy Field and Ghirardelli Square and is a vibrant hub of vendors and souvenir shops. You can get fresh shrimp rolls on a San Francisco sourdough bun or local crab and clam chowder in a sourdough bread bowl. It's pretty much a culinary requirement while you're in San Francisco to get one of the two.
Try Boudin Sourdough bakery at the Wharf. It's their flagship location and home of the famous San Francisco sourdough. The building itself is worth the visit inside as you can watch the bakers at work through a 30-foot observation window. Stay and eat at their casual cafe.

8. Ride a cable car.
In San Francisco had a symbol, it would be the cable car. In fact, the cable car was invented in San Francisco in 1873 for mining transport and cable cars became ubiquitous around the city, allowing pedestrians to traverse the steep and crooked streets of San Francisco.
Although operational costs to run the fleet of cable car system became too high, you can still take a ride on a San Francisco cable car for $7 one way or a day pass for $17. You can find more information here.
9. Visit Alcatraz
Just like the rest of San Francisco's history, Alcatraz has it's own incredible story. Commonly called The Rock, Alcatraz was a federal prison from 1934-1963 and housed some of the most dangerous criminals like Al Capone and George "Machine Gun" Kelly.
No prisoner successfully escaped Alcatraz, though 36 tried, 23 were captured, six were shot and killed during their attempt, two drowned, and five went missing and were presumed drowned. Today you can visit the eerie Alcatraz Island and tour the prison, but you HAVE to plan ahead. Tickets for Alcatraz sell out months in advance so purchase them early.
10. Grab a bite at Pier 39.
For a lively attraction, you simply have to visit Pier 39. There is nearly every type of eatery including fresh seafood, Aunt Fanny's hot pretzels, a cookie dough bar, and so much more. You could easily spend an entire afternoon here. There is a multi-level carousel, bay aquarium, and fun shows going on throughout the day.
11. Take a hike at Land8217;s End.
When you're ready to get out of the city and take in some gorgeous scenery, head to Lands End Trail near the San Francisco Bay. You'll get an incredible view of the Golden Gate Bridge and enjoy the most northwestern tip of San Fransisco with 365 degrees of stunning views.
12. Blow the bank at Union Square.
Finally, for me every trip needs to have a little shopping and Union Square with tons of cultural flavor and diverse shopping experiences. You can browse luxury retail like Louis Vuitton, Vera Wang, and Jimmy Choo. Or you can check out Saks 5th Avenue, Nordstrom, and tons of other shopper's favorites. One of my favorite parts of Union Square was all of the colorful murals in the city.
This certainly isn't all this city has to offer; San Francisco is full of endless possibilities. My husband and I are already planning a return trip where we hit up as many sporting events as possible: the San Francisco Giants, a Golden State Warriors game, and PGA golf at Harding Park. If you have any San Francisco travel tips, please share them below!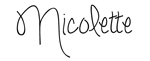 For more of our favorite spots to visit, right in the USA, check out these great travel destinations:
10 Cool Things To Do in Seattle on a Quick Trip
Things To Do in Hot Springs, Arkansas—A Fun Road Trip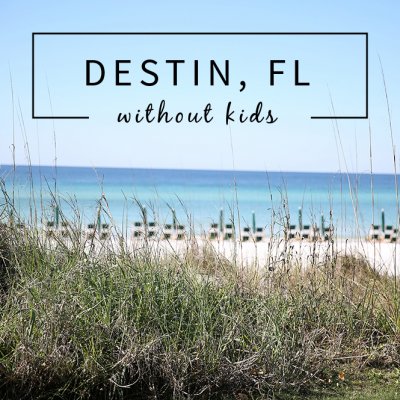 Destin, Florida – A Perfect Getaway Trip
The post Visit San Fran! The Best Things To Do in San Francisco appeared first on How Does She.
Original source: https://howdoesshe.com/visit-san-fran-the-best-things-to-do-in-san-francisco/